Have you recently opened a new restaurant (or are you about to)? Ready to charm your customers with your delectable offerings? Here's the catch: your dishes won't become crowd-pleasers unless you have an effective digital marketing strategy in place.
Social media dominates our lives, influencing everything from what we choose to wear to where we decide to eat next. That is why a strong digital presence is a must-have for any business, especially a new restaurant.
However, many aspiring restaurateurs run into a common roadblock — limited funds. This can be a real problem, as the US Small Business Administration suggests allocating at least 7% to 8% of gross sales to your marketing budget. What's more, it is commonly noted that small businesses allocate as much as 10% of their revenue to advertising.
Luckily, with the right strategies and a pinch of creativity, it's entirely possible to promote your restaurant digitally without breaking the bank.
Let's dive into our article to help you learn how to use digital marketing to tantalise taste buds and fill your tables — all while keeping your budget in check!
Build Your Social Media Presence
The first step to getting the word out about your new restaurant is to establish a presence on social media. That is where trends are set and, more importantly for your restaurant, where your potential diners spend a significant portion of their time. Plus, it's free to sign up and post on social media.
For optimal results, try to maintain a presence on several major platforms at once. This includes Instagram, Facebook, and even TikTok.
Incorporate a meme maker into your social media toolkit to create shareable and relatable content for your restaurant's online presence. Memes can be a fun and engaging way to connect with your audience, adding humour and personality to your marketing efforts and brand.
Keep in mind that different platforms will have different requirements in terms of the kind of content you post; for example, you should upload your best photos of your dishes and restaurant on Instagram, and post lengthier updates and formal announcements on Facebook.
TikTok can be a great playground for the promotion of your restaurant. Trends change quickly on this popular short-form video platform, so you should definitely check out what some of your competitors and major restaurant brands are doing there. You could even dabble in some competitive marketing and do a covert "us versus them" post every once in a while — customers love to see a good rivalry among brands!
Short-form videos are a great way to spread the word about your new restaurant: the better you are able to replicate a meme, or film a video that goes well with a trending sound, the more visibility and followers you will gain. TikTok provides an excellent opportunity for your restaurant to tap into relevant internet trends, while simultaneously showcasing everything from your fun custom food packaging for takeout to your dining atmosphere. You can also repurpose the videos you create for TikTok by using them for Instagram Reels.
Cover the Basics
Below is a basic checklist of things you should be doing with your social media profiles in order to establish a strong presence online:
Ensure that all your profiles are complete with a profile picture and cover photo representing your brand. Write an interesting bio that tells your restaurant's story and includes important information like your location and opening hours.
Maintain a consistent brand image across all your social media platforms. Use the same logo, colour palette, and tone of voice to help build brand recognition.
Respond as quickly as possible when customers leave comments, reviews, or messages — whether it's a simple thank you, asking about allergens, or addressing a concern. Communication is key!
Encourage diners to share their experiences by tagging your restaurant in their posts. Repost and celebrate user-generated content to show your appreciation for their support.
Focus on Posting Quality Content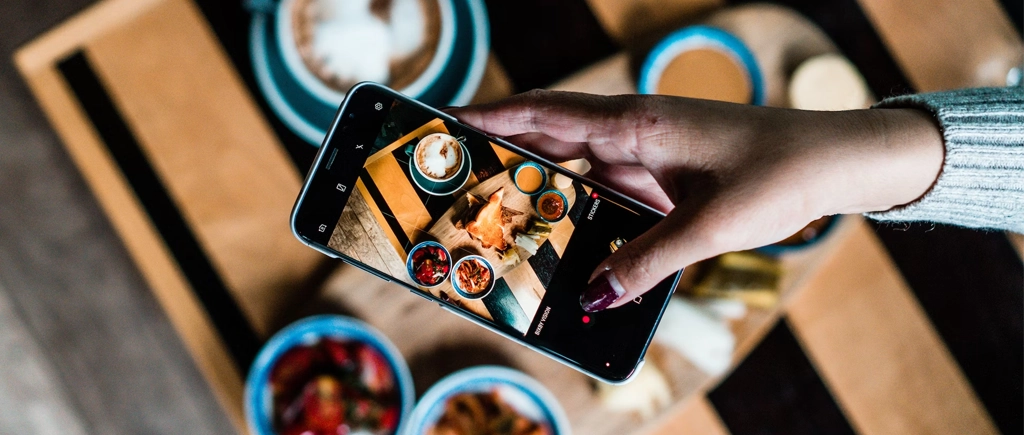 The phrase "content is king" definitely holds true online, especially when it comes to promoting a restaurant. Your potential customers will expect visual and informative content that showcases what your establishment has to offer.
The best thing about it? You can create great social media posts with photos and videos captured during a regular day at your restaurant.
Here are just some ideas to get you started:
Food photography. Capture your dishes in all their glory by taking photos in good lighting, using a decent camera (a smartphone with a high-quality camera will suffice!). Do this to show off your most popular menu items and daily specials. Visual content like this is an absolute must for a restaurant and it is the quickest way to make someone's stomach growl in anticipation.
Behind-the-scenes videos. Give your audience a sneak peek into your kitchen by featuring your chefs in action, working the magic behind the dishes. These videos add a personal touch to your restaurant, but also convey that you are committed to quality and authenticity.
Behind-the-plate stories. Every dish has a story! Behind-the-plate can be a special playlist on your Instagram or TikTok profile showcasing the inspirations and unique qualities of your menu items. This not only adds depth to your offerings but also helps customers connect with your brand.
User-generated content. Photos and videos taken by your customers are possibly the best kind of advertisement. Encourage guests to share their experiences by tagging your restaurant or creating a unique hashtag for it, then repost their images and stories on your social media accounts to showcase real-life testimonials. This not only contributes to spreading the word about your business, but also helps you build great customer relationships.
Chef's recommendations. Let your chef be the star of your content by having them recommend their personal favourites from the menu — or even share their culinary journey.
Use Local SEO to Your Advantage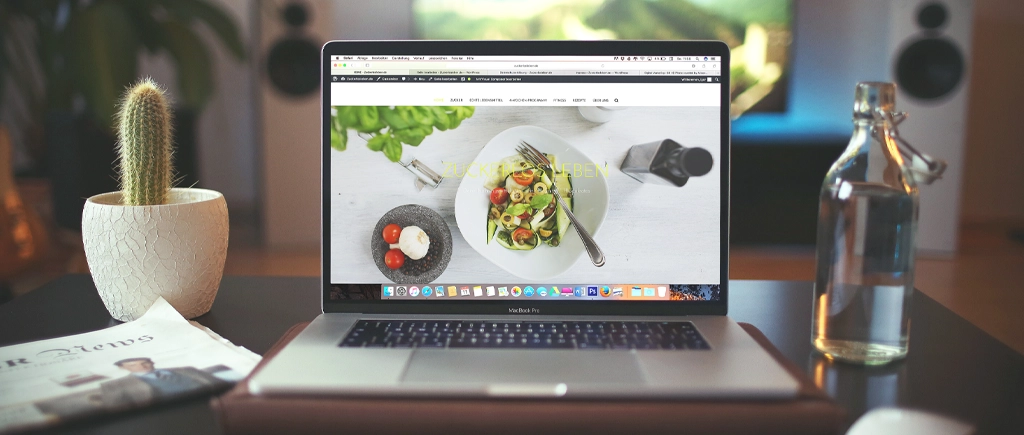 Working on your local search engine optimisation is all about making sure your restaurant is easily discoverable when people in your area search for dining options.
Never tried your hand at the art of SEO before? Here are some straightforward tips to enhance your digital presence for local search results.
Optimise Your Website
Basic website SEO comes down to the following three points:
Identifying relevant keywords related to your restaurant, such as your cuisine, location, and the dishes you have on offer. You can use tools like Google's Keyword Planner to help you find popular search terms.
Incorporating these keywords naturally into your website's content, including your homepage, menu pages, and blog posts. Ensure your website is mobile-friendly — search engines favour mobile-responsive sites!
If you have multiple locations or serve different areas, create specific landing pages for each. Include all your basic information, such as address, phone number, opening hours, and a Google Maps integration.
Claim and Optimise Google Business
A customer's restaurant experience starts from the very moment they search for dining options online. So, if you haven't already, you should claim your restaurant's Google Business listing. Google Business allows you to manage your restaurant's appearance in Google Search and Google Maps. The great part is, it's easy to manage and doesn't cost a thing!
To make the most of this feature, you need to fill out all the details, including accurate business hours, categories (e.g. Italian restaurant, Sushi bar, or whichever category fits your establishment), add photos of your restaurant and dishes, and provide a good business description.
Afterwards, encourage your customers to leave reviews on your Google Business listing. Positive reviews can do wonders for boosting your visibility in local search results.
Submit to Local Directories
Finally, make sure you get your restaurant listed on local directories and review sites as soon as you have an opening date set. Examples include Yellow Pages and Yell.
Ensure your NAP information is consistent across these directories. NAP Stands for Name, Address, and Phone Number. Any discrepancies can confuse search engines and customers.
Email Marketing on a Budget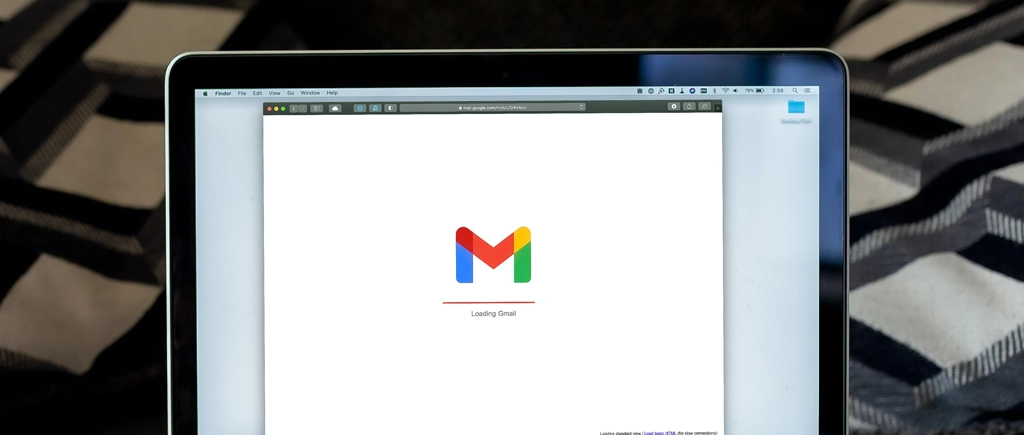 Email marketing is a cost-effective, but highly efficient way to maintain a connection with your customers — both new and returning ones. It allows you to reach your customers directly and consistently deliver relevant and engaging content to them, thus helping you build a stronger relationship.
How do you get started with email marketing without breaking the bank? Here are a few cheap and actionable tips:
Find an email marketing platform. Fortunately, there are many free and low-cost marketing automation and email marketing options on the market. Tools such as Mailchimp make it simple to build your email lists, create customised and visually appealing emails, and send them. Ideally, your chosen email marketing tool will integrate with your hospitality EPoS system as this will make it easier to tailor communication to your guests based on their preferences.
Segment your email list. Start by building an email list of people who have given their consent to receive emails from your restaurant. Then, segment the email list based on criteria like dietary preferences, dining history, and demographics. This allows you to send more relevant and personalised content to different groups with shared characteristics.
Create a signup incentive. Encourage website visitors and in-house customers to subscribe to your email list by offering incentives like exclusive discounts, a free starter, or a chance to win a gift card. Signing up can also include joining your customer loyalty program.
Send monthly newsletters. Your newsletters can feature updates like new menu items, special promotions, and upcoming events at your restaurant. Additionally, based on the customer data you've collected, you can send personalised recommendations and special offers to encourage repeat visits (e.g. send a Happy Birthday email with a discount to customers celebrating their birthdays).
Work on your subject lines. Email subject lines are the gateway to your audience's attention, so crafting compelling and relevant subject lines is what will entice recipients to open your emails. Use an email subject line generator to make this part easier for you.
Final Thoughts
Digital marketing offers plenty of opportunities to connect with potential customers and build a brand that stands out in the culinary industry. Therefore, don't let a limited budget hold you back — get creative, engage with your audience, and watch your restaurant business thrive. Good luck!
Want to see the Kobas system in action?
Kobas enables teams across the hospitality industry to manage all areas of the business, from one connected and complete system.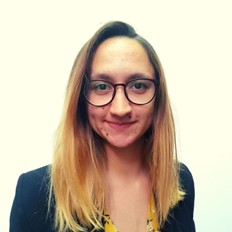 Written by: Nina Petrov is a content marketing specialist, passionate about graphic design, content marketing, and the new generation of green and social businesses. She starts the day scrolling her digest on new digital trends while sipping a cup of coffee with milk and sugar. Her white little bunny tends to reply to your emails when she is on vacation.