EPoS systems are a vital part of a hospitality business, helping teams do much more than simple sales processing. Many EPoS providers offer an extended suite of software platforms, enabling operators to manage different areas of the business including sales, stock, rotas, loyalty and insights.
These systems bring many benefits to the table and have become a crucial investment decision. However, with a wide variety of Point of Sale (POS) options available, how can you be sure you're making the right choice?
To help you find the best EPoS system for your specific food and beverage business, we've put together some top tips.
1. Look for hospitality-specific systems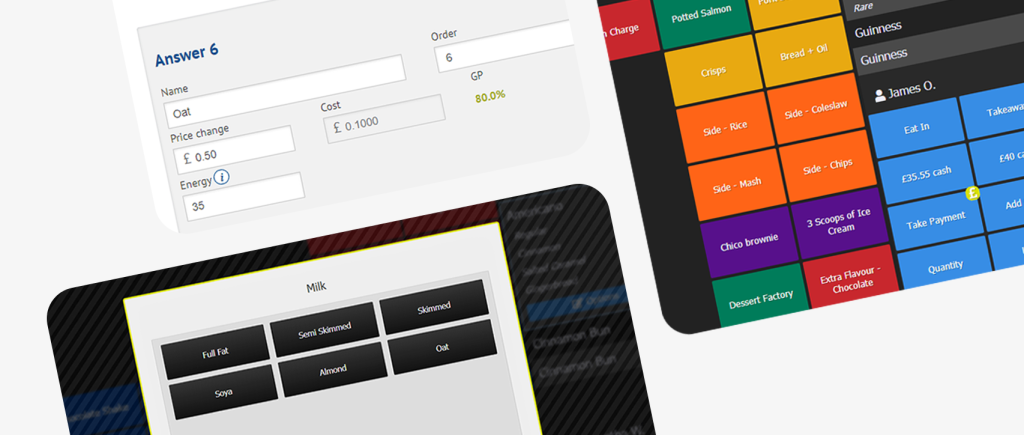 When it comes to the world of EPoS technology, there isn't a one size fits all. During your search, you will come across specialist software providers that target different industries including hospitality, retail, gaming, leisure, and many others.
For restaurants, pubs and bars, it's important to look for systems with a hospitality offering as they will contain features that are most compatible with your specific business. For example, tab/table management, product modifiers, split bill…
Tech providers may focus on working with certain hospitality sectors and not others, and will tailor their products accordingly. Find hospitality EPoS providers that have an offering that suits your sector, service style and business size.
Find a system that provides you with access to management platforms online through the cloud, enabling you to efficiently manage different areas of your business away from your venue.
Hospitality venues need reliability from their systems. Opt for a secure on-site set-up to ensure your till points are stable and operational, even when WiFi strength isn't consistent. No one wants to resort to passing handwritten orders to the kitchen!
Increase data security by choosing a provider that stores information on off-site servers.
2. Search for scalability
As your business grows, so will your technology needs. Fast forward a year and you might want to light up loyalty rewards for your customers. If your chosen system doesn't have a loyalty app or program available within its tech suite, then you may experience one of the following outcomes:
| Scenario | Issue |
| --- | --- |
| Unable to exit the EPoS contract early | Continue using a restrictive system without implementing the desired platform |
| Replacing the existing system with another provider that can offer the platforms required | Additional time spent on research and further costs on a replacement system |
| Deploying a standalone customer loyalty platform that doesn't integrate with your current EPoS software | Adds another subscription cost and creates inefficiencies due to the extra time spent on juggling unconnected platforms |
| Finding a loyalty app that integrates with your EPoS to fill the technology gap | Higher monthly subscription costs |
How can you tell if an EPoS provider offers scalability?
A scalable technology suite will contain platforms that serve key parts of your business such as the team with rota management, inventory processes with stock ordering, and customers with a customer-facing application offering mobile ordering app.
The company shows evidence of developing new features and products, whilst continuing to evolve the existing software.
Custom development can be provided as a service if required.
They contain the flexibility for you to utilise integrations for other specialist areas if needed. For example, for accounting and finance platforms.
3. Make time for research and deployment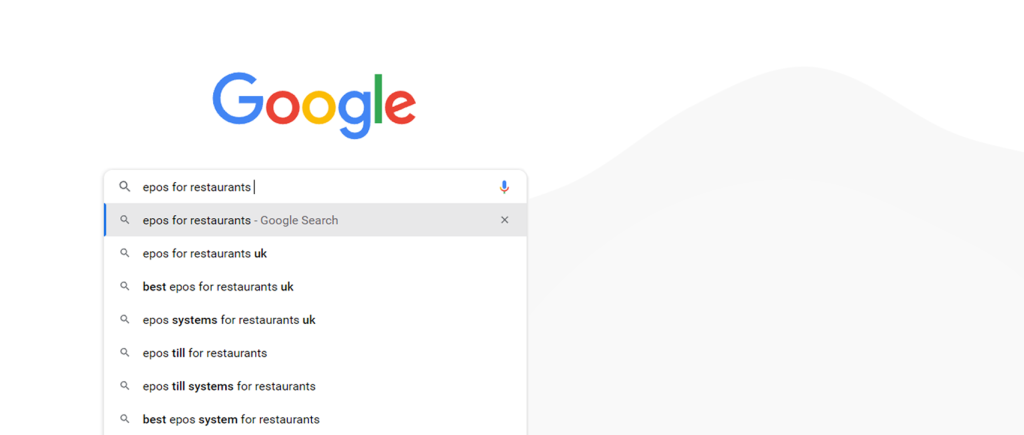 Never leave your research too late. By doing so, you might not be able to see the full extent of what you're getting into until it's too late. Begin the process early to ensure you can discover the full potential of a system, if it's right for your hospitality business, and what value it can add.
Research
Document and prioritise what you and your team need – the features, services and everything in between. Remember to add future requirements and considerations too.
Conduct online and offline research. Attending hospitality trade shows is a great way to experience different hospitality EPoS systems in action before making a purchase.
Ask other food and beverage operators for recommendations.
Always (and we mean always) book a demonstration. Multiple demonstrations if you need them. And, get other members of the team involved in the discussions too.
Research reviews, read through case studies, and even use social media listening techniques to see what existing users are saying about the system.
Deployment
Finding an EPoS provider that offers a managed services approach is the best way to ensure your entire system is set up correctly. This will often include project management, installation, training and Go-Live support.
Don't fast-track the training that is provided to you and your team. Use these services to ensure you know exactly how the entire system works and its benefits. At Kobas, our clients are advised to nominate someone in their team as a Kobas Champion. This delegated team member should be the main point of contact between Kobas and the business, with the task of reviewing updates and passing on knowledge across the business where needed.
Make sure you have access to reliable support services and account management in case you require further help and assistance with your system.
4. Look for problem-solving software
The best EPoS system for your business will add value to areas that are most important to you. If you already run a food and beverage venue, you will already have a good idea about what could be improved. For example, maybe you are experiencing inaccuracies from stock checks that are conducted with pen and paper. The right tech can (and should) help.
If you're a new hospitality operator and haven't discovered what your pain points are yet, ask other operators what challenges they've faced and how their system has helped them.
5. Choose a technology partner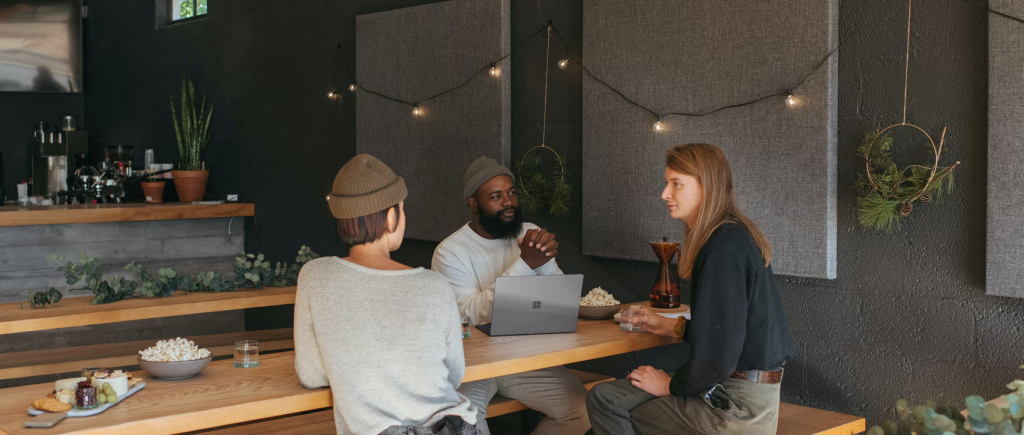 The journey of EPoS system success doesn't end once it's deployed. Ongoing services and support are crucial and will help in areas such as setting up newly launched features, top-up training, and more.
Having a long-term EPoS partner in your corner will provide you with continued support and guidance when you need it. They should speak your language, understand your challenges, work alongside you, and provide an array of helpful services.
Look for:
Up-to-date and easily accessible resources and training guides.
Internal client services team who knows the system inside and out, helping to manage support queries efficiently.
Dedicated Account Managers to provide your business with more than just IT support.
An EPoS provider with a team that understands your requirements and challenges. Maybe they've even had first-hand hospitality experience themselves in the past. Over 70% of the Kobas team has worked in hospitality before, with some even being ex-Kobas users.
A company that continues to extend and evolve its software offering based on clients' needs.
6. Full cost transparency
An EPoS system should be a long-term investment that businesses can benefit from for many years to come, but that doesn't mean it has to come with a high price tag.
The costs involved vary from one provider to the next and can be based on many different factors such as the platforms you want to use, how many venues will be using the system, the services included, and the hardware required.
Hardware – Consider what hardware is needed and how it will factor into your quote. It's common to see upfront costs for hardware such as touchscreen till units, printers, and peripheral items like barcode scanners. Already have hardware? It can often be reused, just ask the provider.
Tiered Subscriptions – If you don't want to commit to an all-inclusive EPoS system just yet but want to use other platforms in the future, then a tiered subscription package might be a good option. Simply upgrade your plan to use more tools.
Per Platform Costs – Some providers charge a monthly cost per platform. For example, if you want to start using stock control, that might be an additional £30 per month. This can work well for some businesses that need a simple tech stack. But, be careful as the total monthly cost can increase significantly if your requirements grow.
Fixed Subscription Cost – Would you prefer a fixed subscription cost that provides you with access to all platforms from the get-go? This is another popular pricing structure and it can work out to be one of the most cost-effective approaches long-term.
Additional Fees – Keep an eye out for extra costs. For example, will you be charged licence fees per device to use platforms like handheld ordering? Does the provider charge a connection fee to use an integration?
Integration Charges – EPoS integrations are a great way to bring your favourite platforms together, but it's important to consider how this approach will work for your business. For example, if your EPoS system doesn't provide some of the basic functionality needed to meet your existing or growing requirements, you may decide to integrate with different systems to fill those gaps. In this scenario, your recurring subscription costs could quickly accumulate.
Quote Comparison – Compare quotes from the top three providers you're most interested in based on the offering (products and services), initial costs, and potential future costs.
7. Other tips
You've put time aside for research and have come across hospitality-specific systems that are scalable, solve operational pain points, and look like true tech partners. Before you dot the i's and cross the t's, also consider the following:
Process card payments in seconds and eliminate keying errors by using integrated payments.

Ask the EPoS provider for reference points so you understand how similar venues use the system.

Search for modern EPoS software that is flexible, allowing you to use it on other devices for mobile POS without the need for additional software and costs.

Find out how the provider keeps its clients updated with important information such as new features and product releases.
Want to see the Kobas system in action?
Kobas enables teams across the hospitality industry to manage all areas of the business, from one connected and complete system. Explore our complete hospitality system.