Today we're rolling out the next incremental build of Kobas EPoS – v2.10. Here's a run-down of the latest benefits we offer.
Loyalty scheme
The headline act is the introduction of our loyalty scheme. Many significant retailers such as Subway and Waitrose have long led the way in realising that their customers shouldn't need to carry a bunch of vouchers to earn loyalty points and redeem discounts, and we completely agree.
Once you've registered your customers on KOBAS, a process that's as simple as enticing them to enter their email address, we assign them a unique QR code. You're then able to email them any offer you like for them to redeem at any of your venues.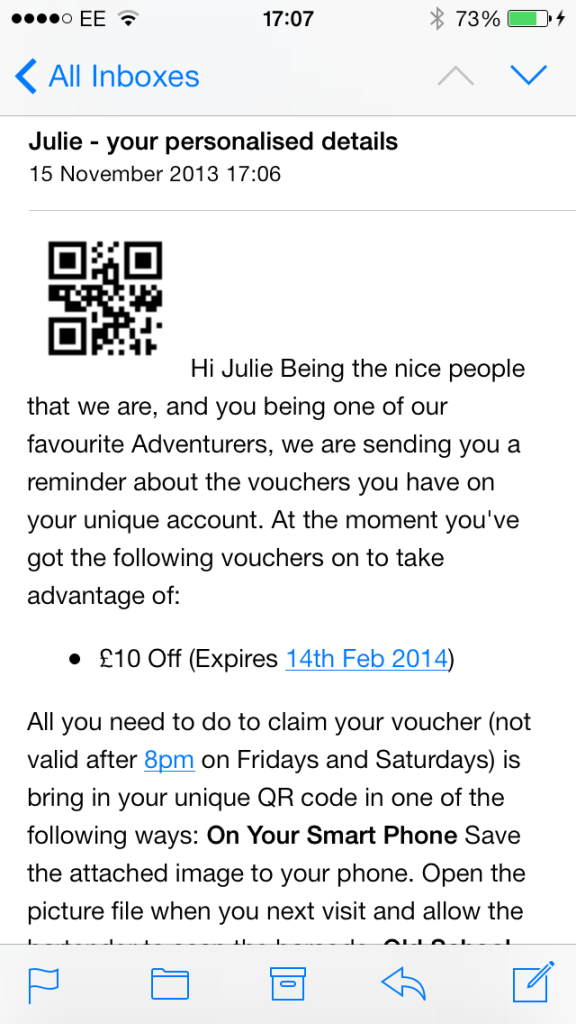 Scan or tap in the customer's code and our tills will instantly unlock any extra discounts your customer has earned.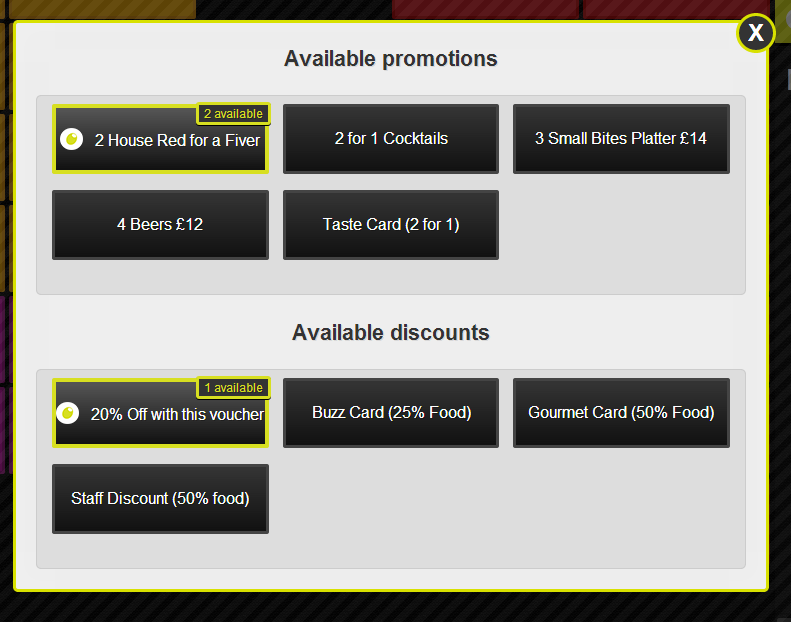 Promotions and discounts that are exclusive to your customer are highlighted in yellow. Tasty!
Sale types beyond food and drink
To date you've been able to assign your sale items to food or wet led categories, allowing you to easily compare your wet and food sales ratio on the till report.
We've now extended this functionality to allow you to have as many top level lead types as you need. Here's an example including tobacco sales, but other ideas include cloakroom and venue hire.
Auto apply discounts
If you've got some discounts you always want to apply without the customer having to mention them, we now handle that too. When you're setting up your discount in Cloud, just check the 'Auto Apply' box, and your EPoS units will apply that discount as soon as the relevant items are in the basket.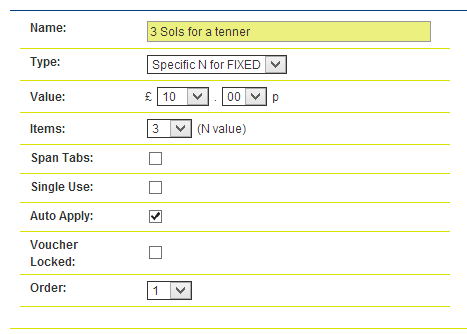 Watch out for the ability to restrict these discounts by days of the week or time of day – coming soon!
Improved printables
Following valuable customer feedback (hello, Jay!) we've reduced the line spacing on our kitchen dockets from 5mm to 3mm. We've also added the ability to print out the User X reports we delivered on screen just two weeks ago in our v2.9 release.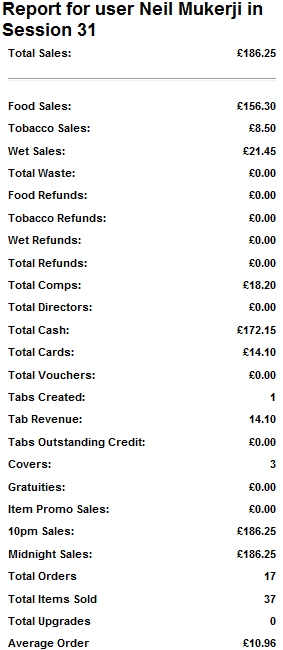 Improved tab management view
Jesse has improved the tab management view, making orders clearly distinct from order items and improving the tab status information at the top. There's also a nifty 'back' button to let you quickly and easily return to the tab selector if you've tapped the wrong one.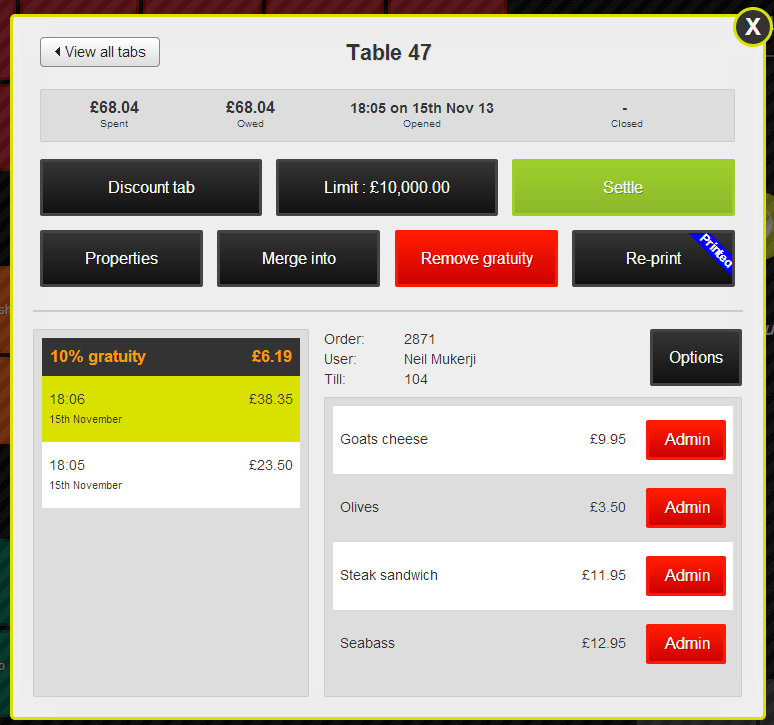 All the small things…
We've made the usual bunch of performance and stability improvements to keep Kobas EPoS ahead of the game. As ever, all the detail is always available in our changelog.