Some background on user identification
Kobas EPoS has always required users to log in using a four digit PIN. This method of authentication was chosen because it was ubiquitous. Any device, from an iPad to a giant touch screen, can support PIN authentication.
We have recognised though that PINs are a compromise position, both in terms of speed and security, so we've had an eye on supporting various alternatives. Having also considered swipe cards, fingerprint readers and RFID bands, we've settled upon supporting Dallas Keys. Their primary advantage is they provide both an "attached" and "detached" state, so we can ensure full security by enforcing a logout upon detach. There should never be any doubt as to who is using a till at a particular time.
I'm pleased to announce Kobas EPoS v4.17, available this month, will provide full support for Dallas Keys either alongside, or instead of, PIN authentication.
What are Dallas Keys?
While a PIN number is something that is remembered, a Dallas Key is something physical that is unique and cannot be shared – much more like a traditional door key. Each Dallas Key issues a unique identification code. They can be stored on a key-ring, and 'snap' fit to a reader on the side of an EPoS unit.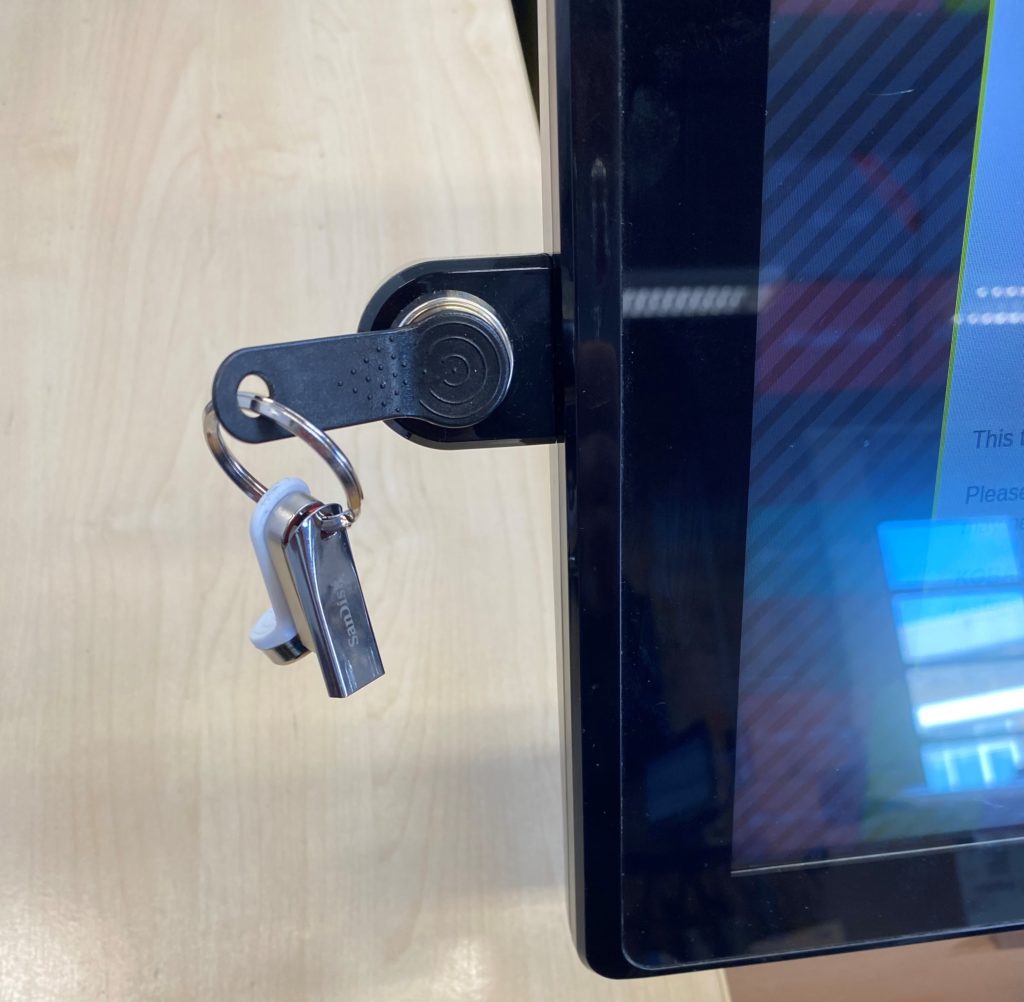 Dallas keys are generally available, but can be supplied by Kobas upon request. Key readers may need additional configuration to work with Kobas EPoS. We are happy to supply and configure key readers for the Aures Yuno – please enquire with our support team about compatibility with other till models.
We would advise that every member of staff who uses EPoS for sales or to Clock In / Out should have their own key. The rest of this post describes user management and Dallas Key usage.
How do I manage my users' keys?
There's an all-new User Management section now available within the Kobas EPoS Administration section.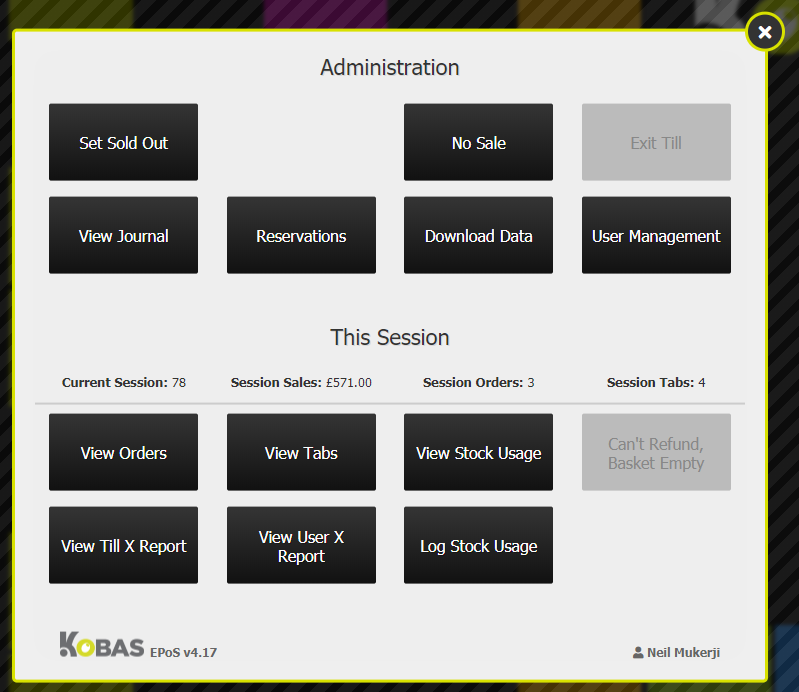 Within the User Management section, the default view is a list of colleagues assigned to your venue.
It is also possible to search across the whole company for specific users – handy to assign keys to cover shift helpers.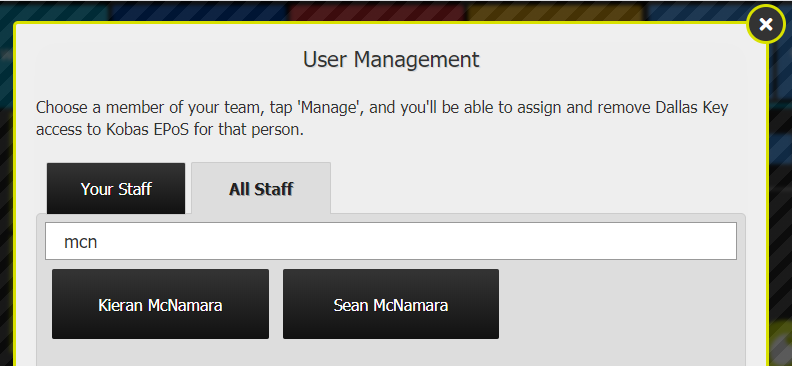 Each team member may be assigned any number of keys. Keys may be suspended if suspected lost, and then either reactivated or deleted from the system – the latter permitting re-use by another colleague at a later date.
Security
All key management actions are added to the audit log and so can be reviewed at a later time if necessary. Managers are responsible for their own keys, and it isn't possible to manage keys for colleagues assigned to different stores unless their key has been used in your venue within the last week.
Using the Kobas Cloud Venue Manager, it is now possible to decide, per till, whether or not to permit login by PIN. If disabled, a till will only permit users to log in with a Dallas Key.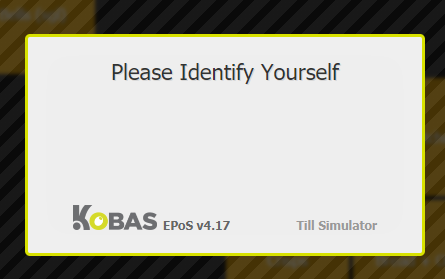 With Dallas Key compatibility available now and able to work alongside PIN authentication, Kobas EPoS can provide your team with flexible, fast and secure user authentication.