If you're looking for a high impact, low cost promotion and comms channel for your venues, customer facing screens could be a great addition to your set up.
A customer facing screen is a hardware addition for a till that can be affixed to the back of the unit or mounted separately on a pole – making it suitable for all operation types and venue layouts. With a customer facing screen in prime position in front of your customers, you've got two brilliant modes to take advantage of which will benefit both you and your guests.
Promotional mode
When the till is idle, the customer facing screen will automatically begin a custom slideshow presentation. This repeatedly cycles until the till is in use, when it changes mode. Your presentations are set up in Kobas Cloud and can contain as many or as few slides as you desire. It's incredibly easy to add or remove slides from a presentation at any time, or create a new one from scratch and switch over when it's appropriate. Your venues will receive any updates automatically within a few minutes – no staff action required.
We've seen some great examples of these screens being utilised to promote things like:
Meal deals
Specials
Upsells
Loyalty schemes
Online ordering
Events
Enticing photos of food or drink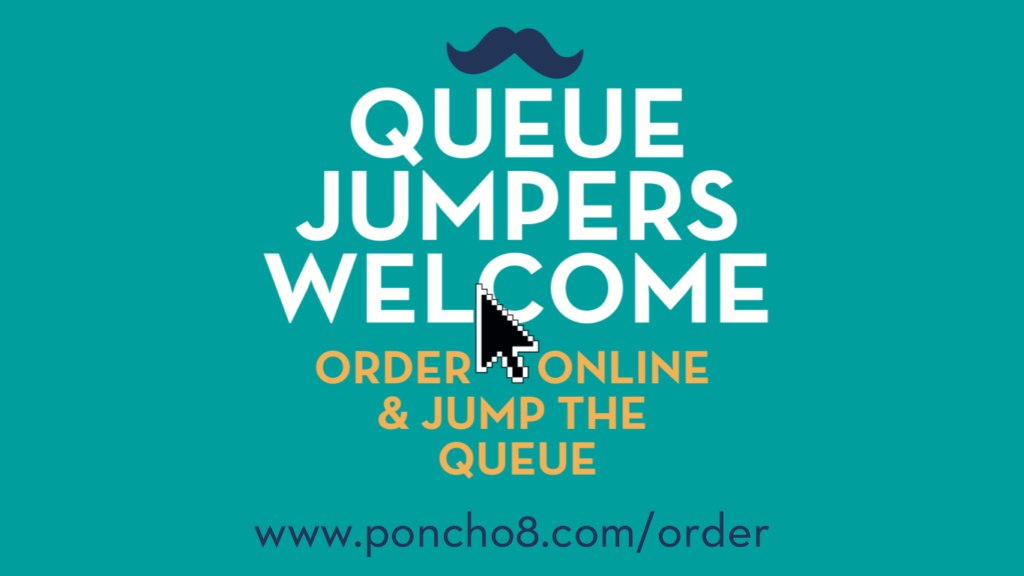 Of course you could also use this channel to communicate useful information alongside your promos, and have slides featuring things like:
Customer reviews
Employee of the month
Job vacancies
Changes to opening hours
There's a world of opportunity for messaging, and it's extremely straight forward to create and update your content – simply save each of your slides as an image and upload to Kobas using our cutting-edge Screen Presentation Manager.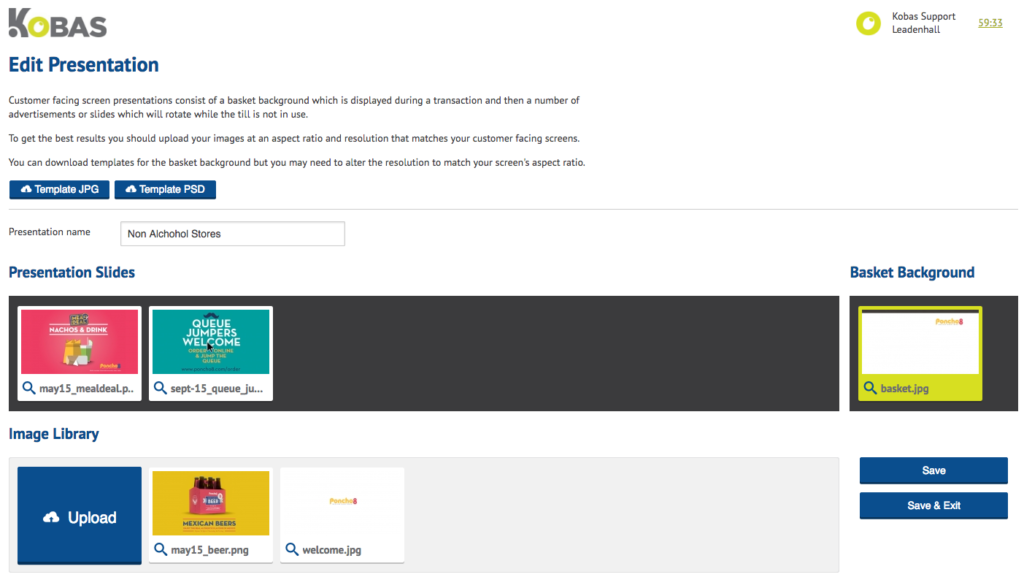 Basket mode
When a staff member starts serving a customer on the till, the screens automatically switch into basket mode. As staff add items to the EPoS basket, your guests get a real time view of what's being ordered. This allows any errors to be quickly remedied at the earliest stage, shows them any special offers or discounts that they've taken advantage of, displays their order value to be paid, and will even greet them by name if you've scanned their loyalty card.
When creating your promotional presentations, you also have the ability to set a background image for the basket. The layout of the basket screen allows for additional promo and upsell messaging to be included in the background design, but can look equally as striking with a simple full screen branded graphic or photo.
Kobas can supply full colour graphic display screens starting at £180 (exc VAT). These are compatible with the Aures Yuno and Sango, and J2 625 or 680 till models. It's a one-off hardware cost with all software functionality included in your standard Kobas subscription, so contact us today if you're interested in finding out more.