It might not feel like it when we're still waiting for the flowers to open, but Summer is around the corner and guests are gearing up to enjoy the first pub garden sesh of the year and some al fresco dining.
So apart from a mow of the lawn, a quick jet wash and maybe a spruce up of the picnic benches, what can you do to prepare yourself for the summer season?
1. Menu changes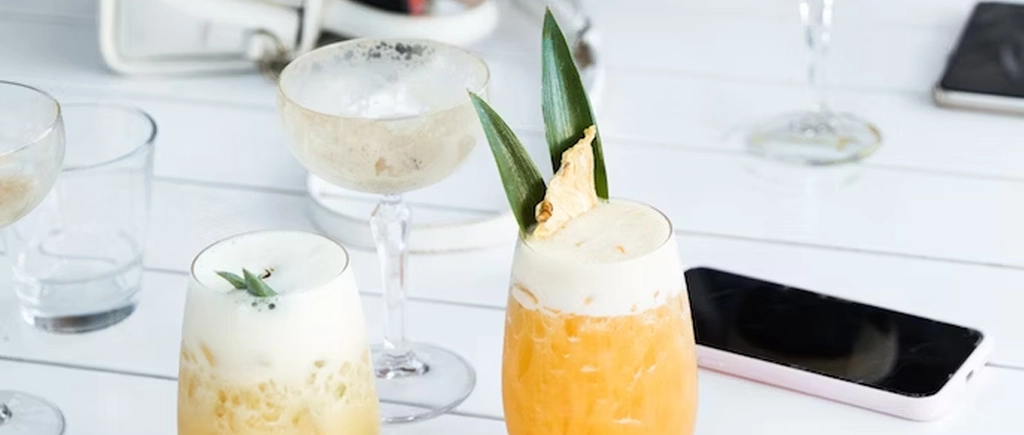 Out with the winter pies and stews and in with some fresh seasonal salads. With the current supply chain issues across the country, it may be a chance to try out some local suppliers and produce, get them involved with creative ideas for your menu, feature their products in your specials, and offer their products to be purchased for takeout and enjoyment at home.
Set timed offers and make smart menu choices to cater to those who want to enjoy eating out and drinking during those warmer days. For example, brunch bundles for customers who want to start the summer drinking early may entice larger groups to visit your venue during lunch hours. With the right hospitality system in place, you can also schedule these offers and menu changes with ease.
2. Recruit recruit recruit!
Now is the time to build your numbers to ensure employees are trained in good time to deliver perfect service for summer. On average it takes 6 – 12 months for new staff to learn the ropes and be comfortable in their new role in hospitality. But don't forget about your current employees either! They can be worth their weight in gold and replacing their experience would take time. The Kobas recruitment software can help you keep track of all your vacancies and applicants in one place. If an offer's made, they are automatically added to your payroll, and if not, you can keep their details on record for next time. Simple.
3. Set the scene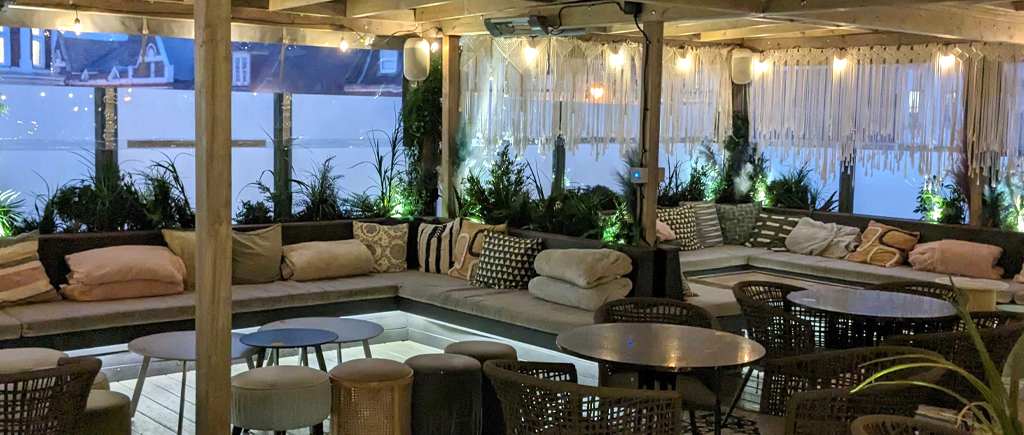 Customers will stay in an environment longer if they enjoy the surroundings. What's on the menu and the quality of service is crucial, but another big part of the experience comes down to the atmosphere and ambience. What we really mean is – it's about the vibe.
Think about how to utilise your outdoor space. For example, make sure you cater to groups of different sizes such as tables of two and larger tables for groups.
Customers like to feel like they're on holiday. Concrete cities fear not, add some plants around your outside space to liven up the area.
Don't forget about your guests who want to be outdoors but prefer the shade. Pergolas and gazebos with sofas and tables are great options.
Amp up that night-time summer feeling with nice lighting. String lights always work a treat.
If you have a venue that's on the smaller side and only has a space at the front, add some café barriers to give the illusion of a separate area with added privacy.
Make sure staff are on it when it comes to the cleanliness of your outdoor space. A table left with empty drinks and plates can quickly put new customers off.
4. Buy buy buy, or blag blag blag
We're all trying to tighten our belts right now, and for good reason. But no-one wants to run out of pint glasses, wine glasses, cutlery or plates in the middle of a busy Sunday lunch.
Hit up those suppliers to blag some promotional freebies and make sure you're stocked up and ready. You can even try second-hand shops for some unique pieces for the mix-and-match aesthetic if it works for your brand.
5. Boost sales with order and pay at table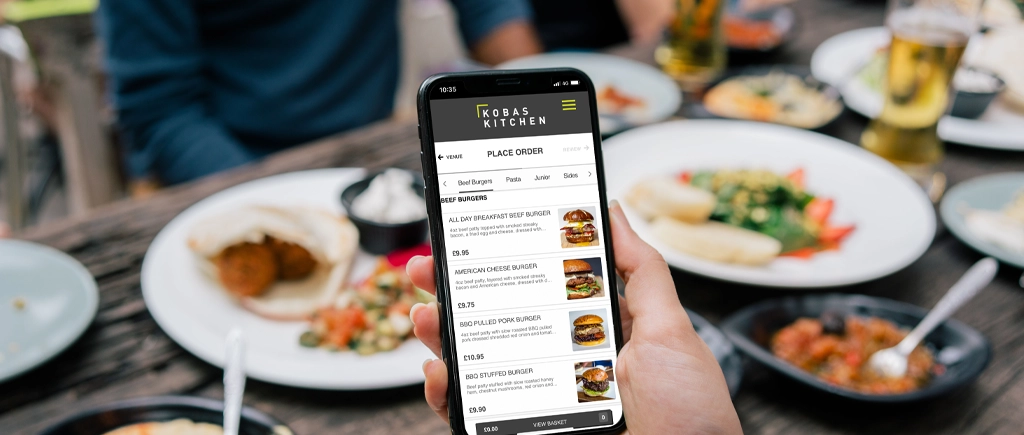 Save on staffing costs, increase revenue and ease pressure on your team by offering an additional ordering point – an order and pay at table app. The Kobas online ordering platform can be set up in just a couple of days and is managed through the cloud. Integrated into your existing printers or Kitchen Display System, your ordering process can be streamlined, and service steps can be reduced with the most minimal setup and management time. There are options for staff tips and service charges too, and you can even add the option for Click & Collect or Delivery at the same time. The best thing? With our one fee fits all pricing structure, there's no extra charge for all this.
As for your customers, it enhances their experience too. They simply scan the QR code on the table, browse the menu, and checkout as a guest or by signing in/registering. No table number input or download is required. And, they don't need to leave their table (or juggle the drinks back to the group!).
6. Prepare for the weather
It may be summer, but we are still in the UK so make sure you have a Plan B in case of rain or cold. Blankets, cover like parasols, and even hot water bottles are a cost-effective option for chilly guests while energy prices are at their current levels.
Keeping track of reservations and the capacity in each area is also essential and can be managed within Kobas using our in-built reservation system, or with one of our third-party integrations.
7. Shout about it
If you have outdoor spacing that can be seen by customers when walking past your venue, that makes it easier to draw customers in. However, if your outdoor space is tucked away, you might need some more help getting people in to use it.
Social media is one of the most effective ways to let people know about your fabulous outdoor space, so post plenty of photos and let potential customers know what to expect. If you have a restaurant window at the front, it might be worth popping a sign there too.
Want to see the Kobas system in action?
Kobas enables teams across the hospitality industry to manage all areas of the business, from one connected and complete system.