We've enjoyed a strong start to 2019 at Kobas with 12% net growth in EPoS venues. Our all-new stock system has launched and is now running 10 client groups; we hope to complete that upgrade for everyone this coming quarter.
Industry Heartbeat
On average our clients performed 9.5% better in 2019 Q1 than 2018 Q1 which seems strong, but a combination of weather and economic factors made last year fairly weak. It's a 3% increase on 2017 Q1 which is perhaps a more meaningful figure, especially when inflation is considered.
We saw a handful of venue closures in the last quarter, but in the majority these were strategic manoeuvres within groups, closing a weaker venue in order to channel resources into new openings in stronger locations. Such tactics are of course necessary to succeed in a challenging climate.
An analysis of spending habits shows that card transactions now account for 75% of revenue, up from 70% in 2018 Q1. Some clients have taken to opening cashless venues – they feel merchant fees represent a worthwhile trade off to save reconciliation time and the threat of theft.
I had naively suggested that the last quarter may bring some political clarity, but yet, we look to the next in hope. This quarter will bring the FIFA women's world cup to France, England's men will play in the UEFA nations league semi-finals, the ICC cricket world cup arrives in this fair isle, and we wait to see what the weather has in store this summer.
Product
The all-new stock system is being rolled out in earnest now, with 13 clients being migrated this week, and our target is to have all clients migrated by the end of the quarter.
Not only is the new stock control system more intuitive and easier to use on tablets and modern devices, it now permits hospitality venues to operate with more flexibility and efficiency. Going forward, Kobas will natively support multiple suppliers for single ingredients, multiple pack sizes for single ingredients, and account for all stock movement on a First In First Out (FIFO) basis. This means you're now able to use more than one supplier or pack size for ingredients in any one venue or across their estate, safe in the knowledge Kobas will automatically calculate gross profit based on the costs of what has actually been sold, ensuring that your holding stock value information will always be accurate.
Alongside that we've added three new integrations in the last quarter so Kobas is now better connected than ever and ready to reduce costs across your business. Those businesses with accommodation can now benefit from Inn Style integration, destination venues can enjoy direct integration with DesignMyNight, and all our clients can now offer their staff income smoothing with Hastee Pay.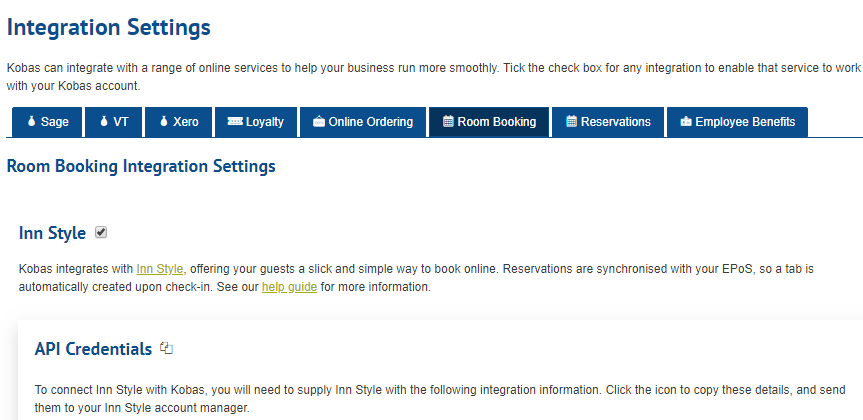 Infrastructure
Kobas Cloud enjoyed 100% uptime in 2019 Q1, and a smooth transition from GMT to BST. This can be a tense moment for technical reasons, so much so that many banks opt to take their online banking and cash points offline for the period to prevent fraud. Looking ahead it'll be interesting to see if the UK follows the EU's lead in giving up with DST transitions.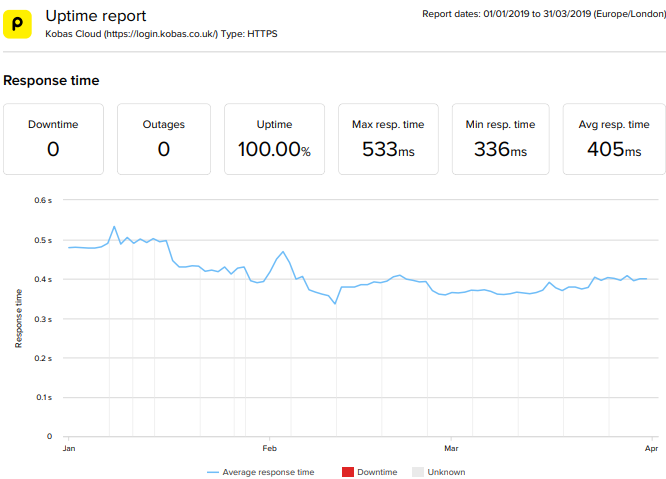 ---
That's all from me for this quarterly update. Until next time, keep an eye on our blog and Twitter account for news and updates!