For operators across the hospitality industry, the art of understanding customers is not just an advantage; it's the foundation of a thriving business. Knowing who your customers are including their needs and desires, is crucial for restauranteurs who want to make strategic decisions around menus, marketing, and more. All in all, this helps to enhance experiences, drive footfall, and boost revenue.
In this blog, we'll take a look at how operators can discover who dines at their restaurant, what information is needed to build market segments, and how that data can be used to make strategic decisions.
Start with segmentation research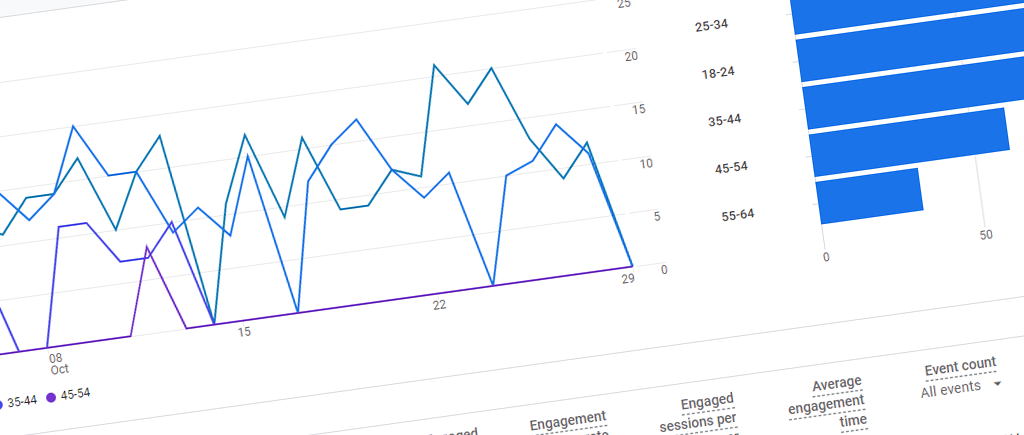 Discover key information about your customers by analysing segmentation data. This allows you to group your customers based on shared characteristics, preferences, and behaviours. Segmenting is a key step to building your market segments – we'll cover that more later on.
For now, let's take a look at the specific areas of segmentation.
Demographic
Demographic segmentation refers to statistical information about groups of people, generally covering characteristics that don't reveal anything about personality. For example, age, sex/gender, income, education and occupation.
Psychographic
Psychographic information delves deeper into personality and explores subjective data such as hobbies and beliefs. For your customers, you might discover top interest/affinity categories are Food & Dining, Social Media Enthusiasts, Technology, and Travel.
Behavioural
Understanding how your customers behave and interact with your business is an invaluable part of segmentation as it helps to build a clearer picture of intent and actions. Behaviour might include website and social media engagement, purchased dishes, and visiting patterns.
Geographic
Geographic segmentation categorises your audience based on the region they live or work in. With this information, restaurateurs can see where customers and potential customers are located and identify specific trends associated to those areas.
When sourcing segmentation information, we recommend ensuring all angles are covered by collecting a mix of demographic, psychographic, behavioural, and geographic data. Relying solely on one segment (such as demographics) for decision-making can result in an incomplete understanding of your customer base.
How to source segmentation data on your customers
Sourcing the information needed to learn more about your customers is simple; just look through the different touchpoints they have with your business.
Google Analytics (GA4)
If you're a restaurant business with a well-optimised website, the majority of your website traffic will be existing and potential customers, making it the perfect place to start looking for data. Google Analytics 4 (GA4) is free to use and you can find a wide range of information on your site visitors including demographic, psychographic, geographic, and interests.
Beyond website data, many software providers businesses integrate with Google Analytics. Take Kobas as an example. We integrate our Customer App with GA4 and Google Tag Manager, giving operators the insight needed to learn how customers interact with key events within the app.
Our integration helps Kobas clients answer key questions and gain key insight such as:
What items are customers ordering the most when using the app?
What is the average basket spend against each consumption mode?
Which marketing campaign generated the most value in online orders?

EPoS Systems
For behavioural data, look no further than your hospitality EPoS system. As a central piece of software that processes sales (and more!) in your restaurant, it is one of your most valuable data assets. Most EPoS providers on the market today will store the information pushed through your system and provide your team with access to it within a cloud-based platform. Accessed via your own login, you will be presented with a range of reports pertaining to your restaurant's sales performance, visitation patterns, and much more.

Customer Apps
If your business utilises other platforms alongside the Point of Sale such as a Customer Loyalty App, you'll be able to discover more about how your customers interact with your business. Do you have many inactive loyalty accounts? Do loyalty members engage with the in-app offers?
Similarly, if you business uses an online reservation system and an online ordering platform, you'll be able to source data from those too. If your offerings are hosted by one complete hospitality system, or they integrate seamlessly, you can experience the added benefit of all guests' interactions being attributed to one customer profile and one database.
Social Media
Social media platforms can reveal insights into a person's personality and preferences. For restaurants with an Instagram account, teams can leverage the value of Instagram for Business which offers built-in analytics showing activity data and demographics.
To gain a deeper understanding of your customers, you can also take a deep dive into your followers' accounts. What other accounts do they follow? What are their posts about? What type of language do they use? This research can help to build a deeper picture of your customers' profiles and interests.
Beyond this, social media serves as an excellent feedback channel. Harness features like polls and questions on Instagram stories to collect opinions and insights from your followers. To enhance engagement, consider incorporating your feedback-seeking efforts into a fun marketing campaign, offering participants the chance to enter a competition as a result.
Also, be sure to use social media listening to your advantage. Monitor your restaurant's social media accounts for related keywords. Keep in mind that not all visitors will directly tag your account, so manual searches are a must. This proactive approach can offer insight into customer sentiment and enable you to identify emerging trends.
Build market segments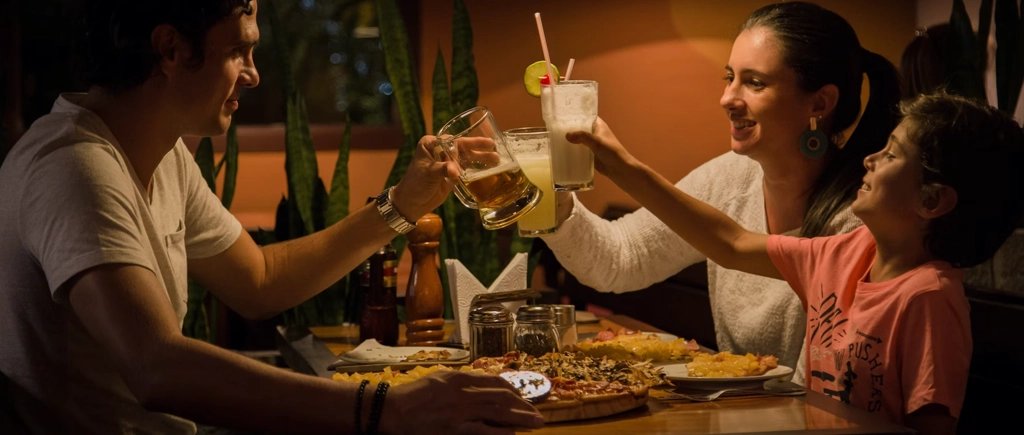 Once your data has been gathered and documented, you should have a good idea about who your customers are, what they like, what motivates them, what they need, and hopefully more. The next important part is grouping those people for the purpose of strategic targeting. This is called market segmentation.
There isn't a rule book on what your market segments look like. They should be specific to your findings, your business, and your goals. Here are a couple of market segment examples for a Casual Dining Restaurant.

Segment 1 – Family treat
This segment views dining out as a treat for the family on weekends and might appreciate the following…
A simple Children's Menu
Activity packs for kids
Space to store strollers and access to high chairs
Speedy service

Segment 2 – Meeting place
This market segment chooses the restaurant during lunch hours as it's convenient with it being close to the office, has a fairly priced menu with variety, and has the right atmosphere for meetings.
Sharing options and lunch deals
Guest WiFi and plug sockets near tables
Efficient and flexible ways to order such as Order & Pay at Table App
Segment 3 – Weekend with friends
This segment features a young crowd that appreciates a good time with friends on a Saturday evening.
Lively atmosphere
Modern decor
Good value for money
Extensive Drinks Menu
Once you have established your market segments, you're ready to start crafting tailored strategies. You might want to boost brand affinity by creating specific messaging that resonates with each segment's unique characteristics and preferences, such as emphasising your sustainability practices to customers who have a strong affinity for eco-friendly initiatives.
In addition to your marketing efforts, a deep understanding of your market segments can also be a catalyst for increased revenue. For instance, finding out the least popular items within each segment gives you the power to fine-tune your menu and optimise your offering.
Overall, using your market segments not only enhances your marketing effectiveness but also empowers you to make data-driven decisions that can lead to improved experiences and increased revenue.
Remember to review your market segments
In an ever-evolving hospitality industry, it's crucial to recognise that your customers are continually evolving too. Their desires and expectations when dining out are subject to change, especially with exciting new venues emerging. These shifting expectations encompass a wide variety of aspects such as the quality of food and drinks, sustainability practices, service levels, innovative ordering methods, and even the ambience and decor.
The best approach is to recognise these shifts and revisit your market segments, ensuring that your restaurant can adapt to the needs and preferences of your valued customers.
Want to see the Kobas system in action?
Kobas enables teams across the hospitality industry to manage all areas of the business, from one connected and complete system.