Customer App & Google Analytics Integration
Link the Kobas Customer App with Google Analytics (GA4) to reveal insights on customer activity and engagement.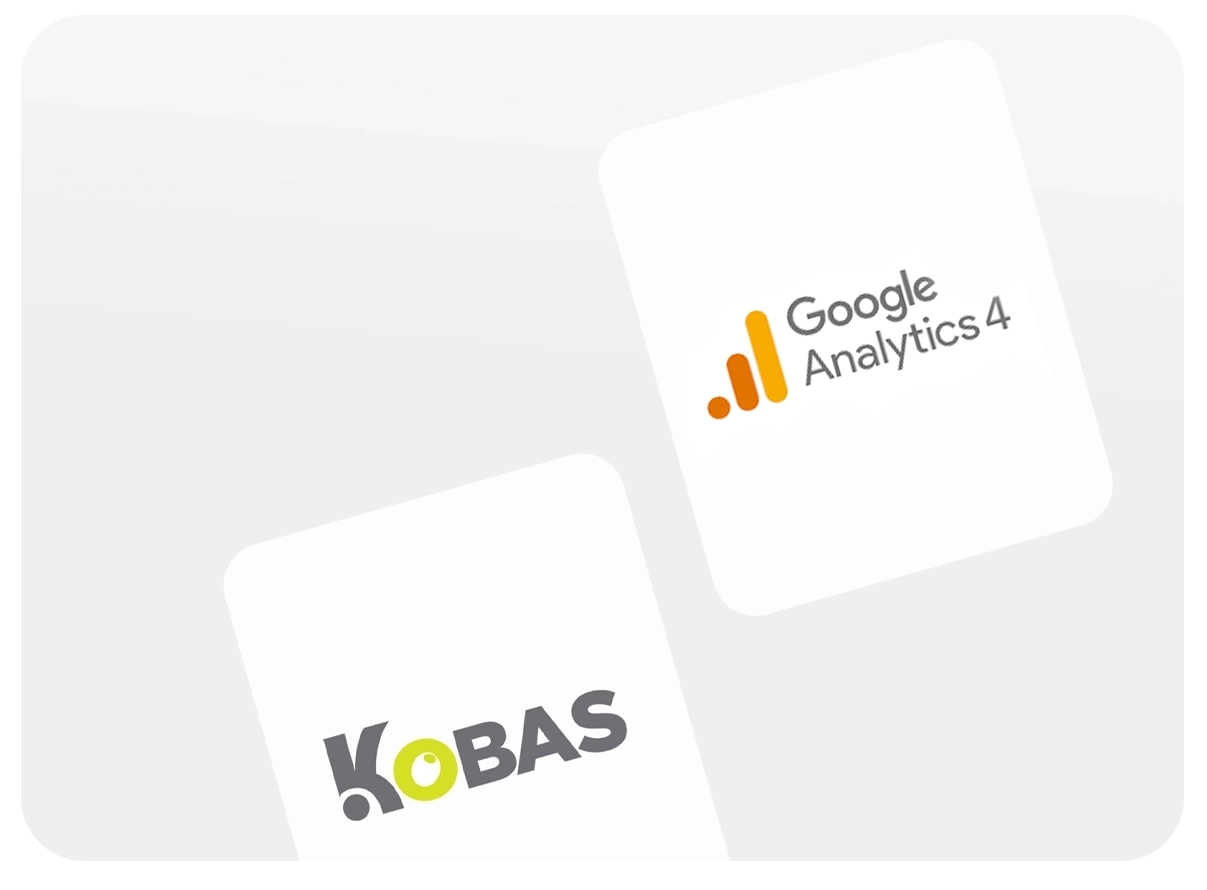 ---
What is the Kobas Customer App?
With the Kobas Customer App, every key function that your guest needs is baked into one streamlined web app. Activate Customer Loyalty, To Table Ordering, Delivery and Click & Collect and more. It's branded to your hospitality business and optimised to look and feel like a native mobile app, but without the fuss of a download. That means it can be accessed on any device with ease.
It's a bit like combining your favourite toppings to make the ultimate pizza!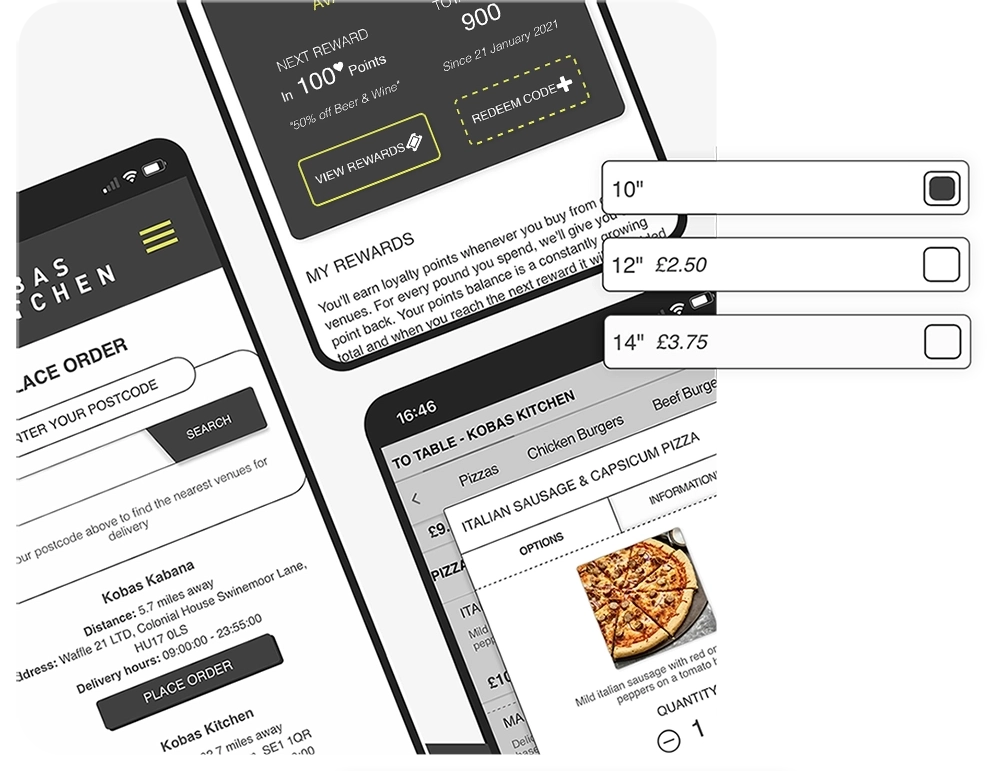 ---
Insights at your fingertips with Google Analytics (GA4)
Unlock the power of insights and make strategic decisions by connecting your Kobas App with Google Analytics 4. You can measure traffic and engagement across the app such as customers' locations, order status (start order vs completed order), and more.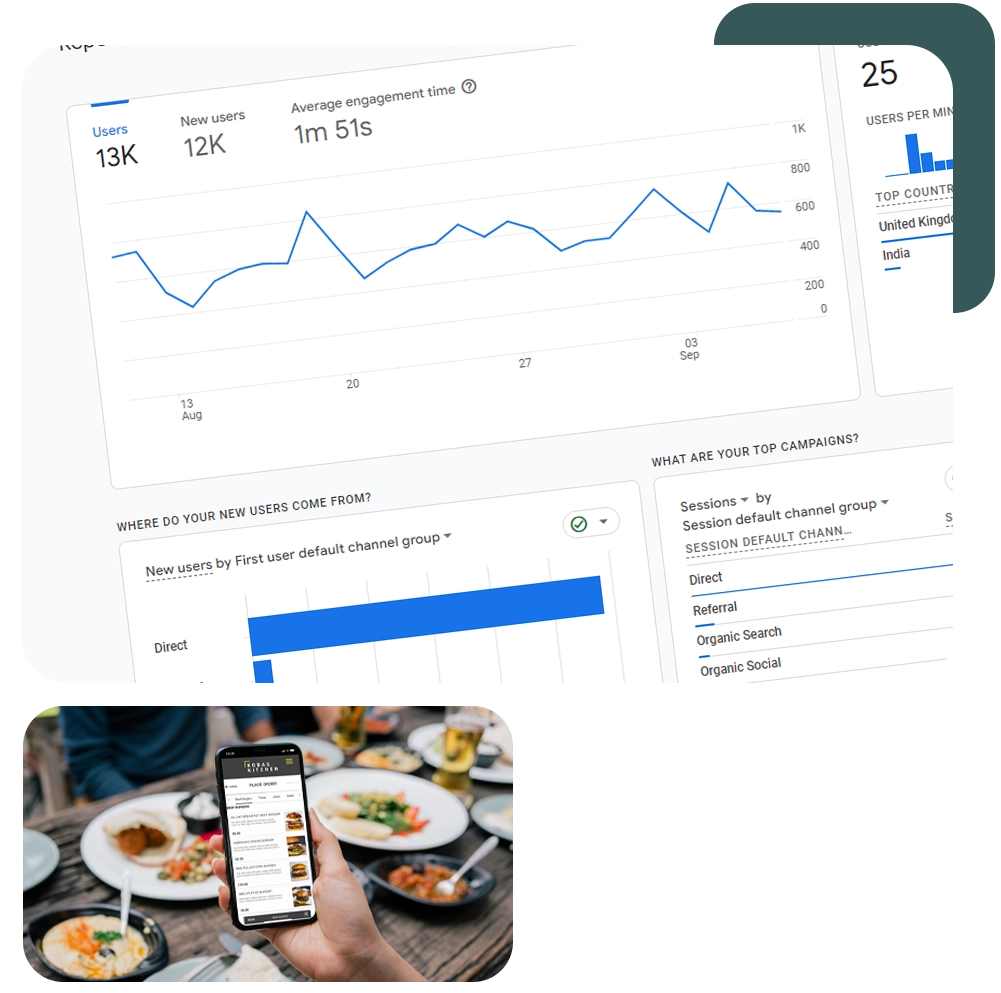 ---
Get a data boost with Google Tag Manager (GTM)
Dive deeper into data with our Google Tag Manager integration, giving you and your marketing team access to even more data in GA4. Analyse the revenue generated across different consumption modes, discover most purchased items, and browse a wealth of other valuable metrics.
This isn't just interesting; it's the key to understanding app performance, menu performance, and marketing performance. Which marketing campaigns drive the most revenue and encourage higher spend per head? Find out with this integration.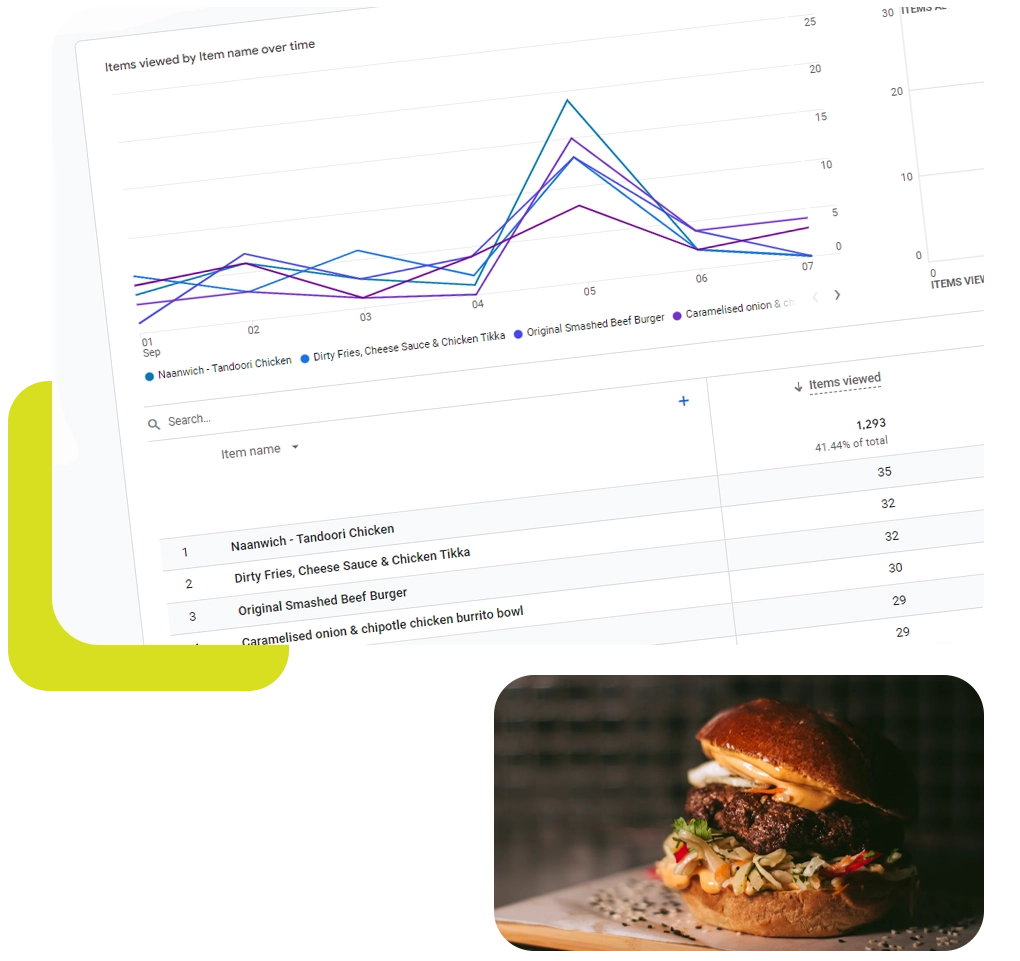 Frequently Asked Questions
How much does the integration cost?
Integrating your Kobas Customer App with Google Analytics or Google Tag Manager is completely free for all Kobas clients.
Our self-help website for Kobas clients contains helpful walkthrough articles on these integrations.

However, if you require closer support, we offer a setup support service at a small fee – just speak to our Client Services team.
How much is the Kobas Customer App?
Kobas is a complete hospitality system and doesn't offer a modular option for its products, meaning the Kobas Customer App cannot be deployed as a standalone product. Our clients pay one fixed monthly cost for access to key parts of Kobas including EPoS, all management tools, and the Customer App.

This approach helps hospitality operators streamline their tech stack, increase efficiency, introduce a single source of truth, and reduce ongoing costs.
Does Kobas have its own reports?
Yes. Kobas Cloud (where all management tools and settings are located) contains insightful reports across Operational Performance, Customer Engagement, and Labour Analysis.

If you're using the Kobas Customer App, you'll find a range of helpful insights on loyalty performance (and more!).