Well have we got a special release for you this month! Let's break this down into our three key areas:
Managing Your Team
Sage Payroll Integration
KOBAS now offers an hours worked report that's completely compatible with Sage Payroll. Simply pop your Sage Payroll Element IDs (available from within your Sage account) straight into your Kobas account, and you can export an hours worked report ready for payroll with just a few clicks.
Staff Birthday Calendar
Whether you want to ensure you show your team some love on their birthday, or you just want to make sure everyone's date of birth is in the system, the new Kobas Staff Birthday Calendar is bound to be a winner. It offers a month by month at-a-glance view of your teams' birthdays, and may be filtered by venue. Furthermore, you can quickly and easily pull a report of staff whose date of birth isn't in the system, which means you know who's trying to avoid buying everyone cakes…
Pre-Recruitment Questionnaire
KOBAS accounts now come with powered recruitment tools as standard. You can quickly and easily make a short survey to filter applicants before having to sift through their CVs. James explains more in a recent blog post.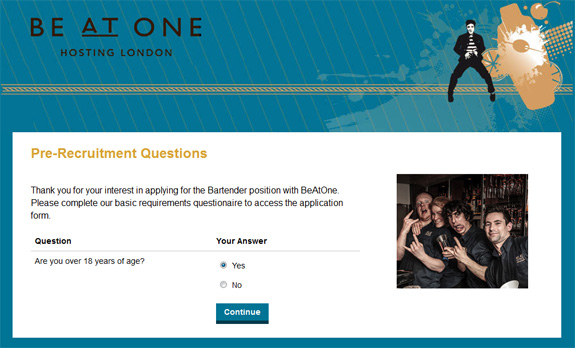 Controlling your assets
Real-time Margin And Gross Profit Review Of EPoS Items
Once you've got your ingredients and costs loaded in KOBAS, we make it easy to spot and review your gross profit and margin on every item you sell. As you change your menu price, we'll instantly update the GP and margin so you can be sure of the ramifications of any changes.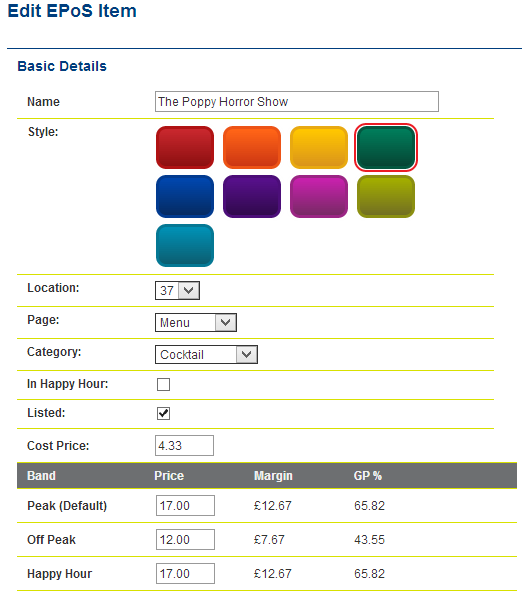 Daily Sales By Hour Report
Want to compare your venue performance on any given day? Now you can get an hour-by-hour breakdown with comparative graph which gives a clear and instant indication of venue performance.
Delighting your customers
Comprehensive Discount Support For Promotions And Vouchers
We've revised our EPoS Discounts section to offer a huge variety of promotions or voucher locked incentives that you can use to delight your customers and drive sales. The range and power of these promotions deserves its own blog post, as does the Kobas loyalty scheme. It really is everything you need to delight your customers.