It has been over a year since the Kobas Online Ordering system went live on the 4th July 2020, the same day that the hospitality reopened after 3 months of unprecedented lockdown. In what has been a strange time for us all, we have focused on building an online ordering solution from the ground-up, into what has now become a key product within the Kobas product suite.
And as mobile ordering has gone from the new-kid-on-the-block to part of everyday life, so too have food hall concepts become more popular across the world in recent years. It is thus with great satisfaction that we can today announce our newest offering, perfectly suited for the emergent market: Multi-Venue Ordering.
---
Multi-Venue Ordering allows a customer to order from multiple venues with a single transaction (as long as they are in the same Kobas account!). Kobas catches the order and "splits" it, sending individual orders down to each relevant EPoS server, where work dockets print, and the order is fulfilled by staff in-venue. Each venue is sent the items it needs, as well as its share of the payment.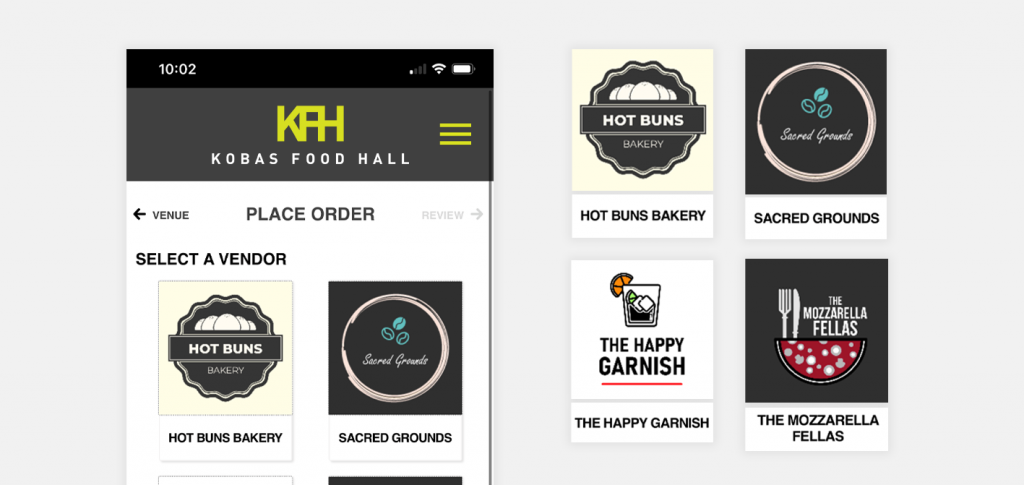 Our "Create Order" page has been replaced with a splash-screen that displays each of the venues within the food-hall. Opening each venue will reveal the items available, allowing users to build a basket from each vendor.
The order is paid with a single transaction to the food-hall "lead venue" and the customer will receive a single email receipt. After the payment has been accepted, each venue can track the progress of their portion of the order using the EPoS' Order Management section, which will provide live updates to the customer on our updated confirmation screen.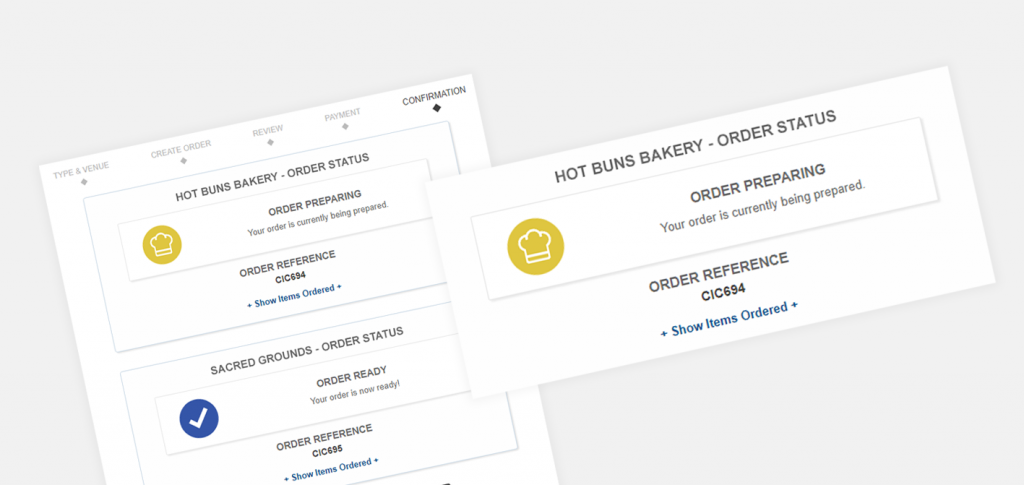 ---
We are delighted with this latest update and it is one that we look forward to rolling out across a number of exciting concepts very soon.
As ever, we have made sure that these updates don't simply provide new functionality for food halls, but improve things for all of our clients. The Online Ordering portal also has a number of visual improvements and is better optimised for mobile devices, including a new horizontal scroller for browsing item categories. Alongside this, we've also made some architectural improvements that might not be exciting to those outside Kobas, but will enable us to make improvements much more easily in the future!
Learn more about Multi-Venue ordering.
---
Want to see how Kobas can work for your business?
Speak with a member of our team to experience our complete hospitality system in action.