Widely reported in the general press, the government has recently introduced a law requiring food businesses to include full ingredients on labelling of pre-packaged food. Known as Natasha's Law, in memory of Natasha Ednan-Laperouse who died following an allergic reaction in 2016, it aims to protect the 2 million people in the UK living with a food allergy.
At Kobas, we know how important it is to be able to record and display this information at restaurants and bars and last year we introduced our Allergens Manager, which gives our clients the ability to flag allergens at both an ingredients and sale item level. Our Allergens Manager contains all mandated allergens along with subcategories where needed and additional information for dietary choices such as vegetarian or vegan.
Today, we are pleased to announce the beta release* of an enhancement to our Allergens Manager that makes it even easier for operators to comply with both best practice and the law: Customer Facing Allergen Identifier.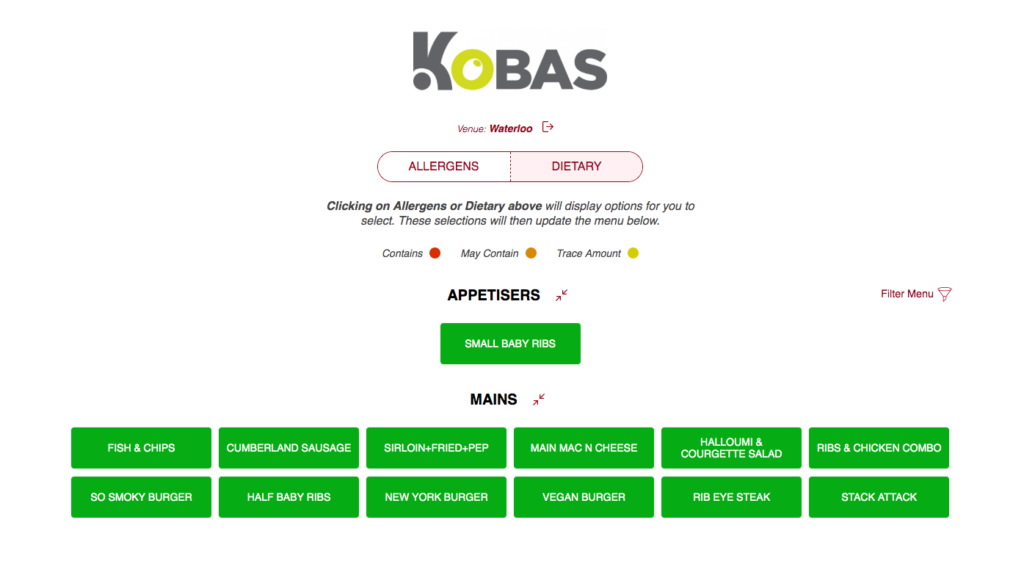 Our new Customer Facing Allergen Identifier makes comprehensive allergen and dietary information available to your customers in real-time on their mobile device or a venue-supplied tablet. The system is accessed by simply scanning a QR code printed on a restaurant menu or by accessing the venue's website and shows a complete up-to-date list of dishes – even if you have daily specials.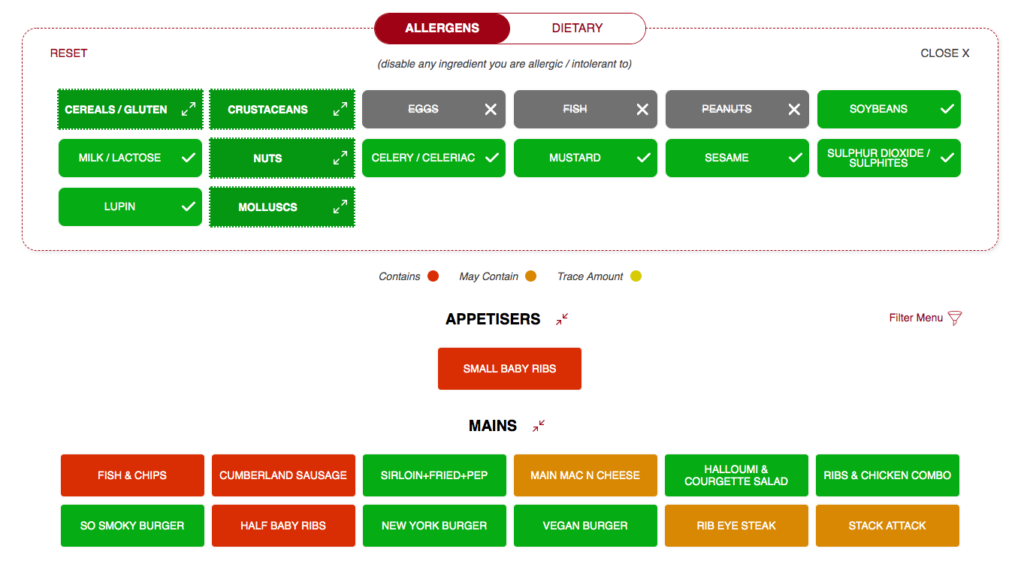 Customers that have made specific dietary choices, such as "gluten free" or "vegan," can select these in conjunction with their allergies and have the menu display items that fulfil these combined requirements.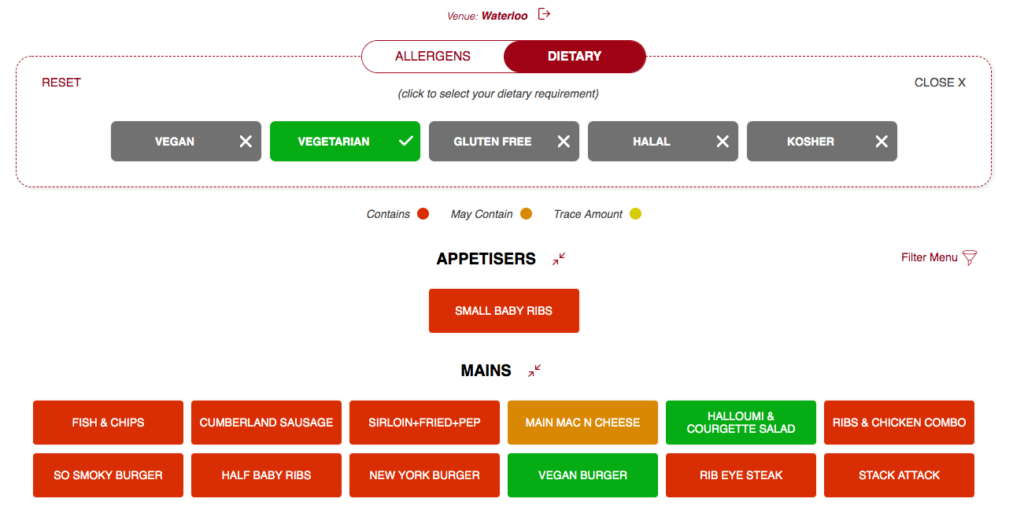 Once refined, customers can select an individual item from the menu and view the exact allergens it contains along with their severity level.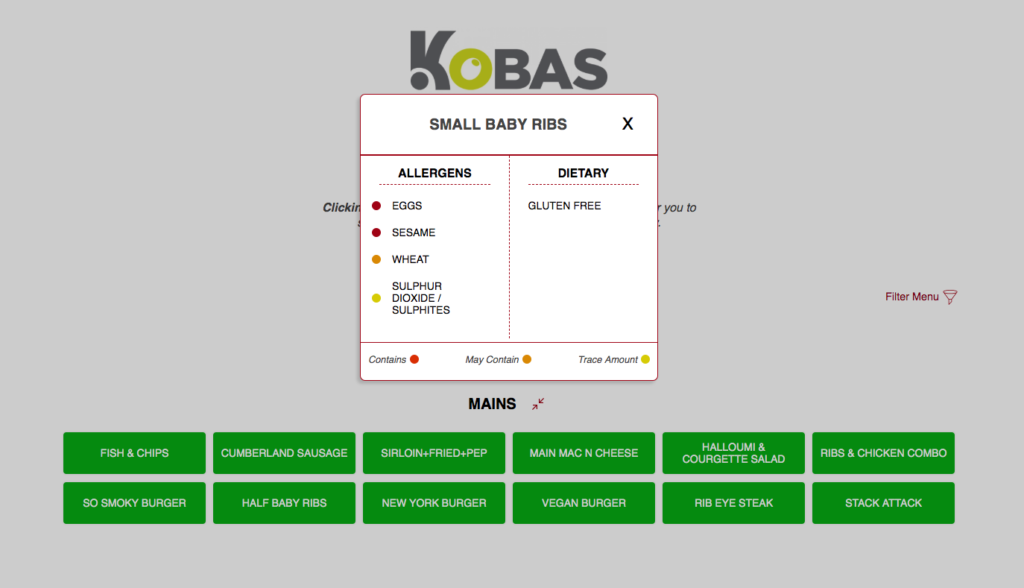 ---
This feature allows Kobas operators to offer industry-leading safety and transparency to their customers while reducing the time and effort needed to maintain accurate records.
As with all new features, the Customer Facing Allergen Identifier is made available to all Kobas clients for no additional charge and acts as fantastic tool in the transition to a more allergy-friendly hospitality industry.
---
* Please note: This new feature is still in development and will be released to clients in stages over the coming weeks.