If you currently use KOBAS, there's an update coming up that you really need to know about. If you also use Kobas to cash up, this update is super important.
v2014.3 is coming this Monday, 24th February
Our next update directly tackles the two biggest concerns our customers have raised in recent months and, in order to do so, we've made some pretty big changes. We know that changes aren't always welcome, especially in high pressure situations, so it's best to be prepared. We're sure you'll agree that the results are worth it, so here's a detailed preview of what's coming up.
New look with new navigation
In the last twelve months Kobas Cloud has seen tremendous growth in tablet usage, mainly from iPads. More and more customers use tablets to perform operations on the shop floor such as stock checks and cashing up. As a result it has been increasingly important to us that we improve usability on touch devices with smaller screens.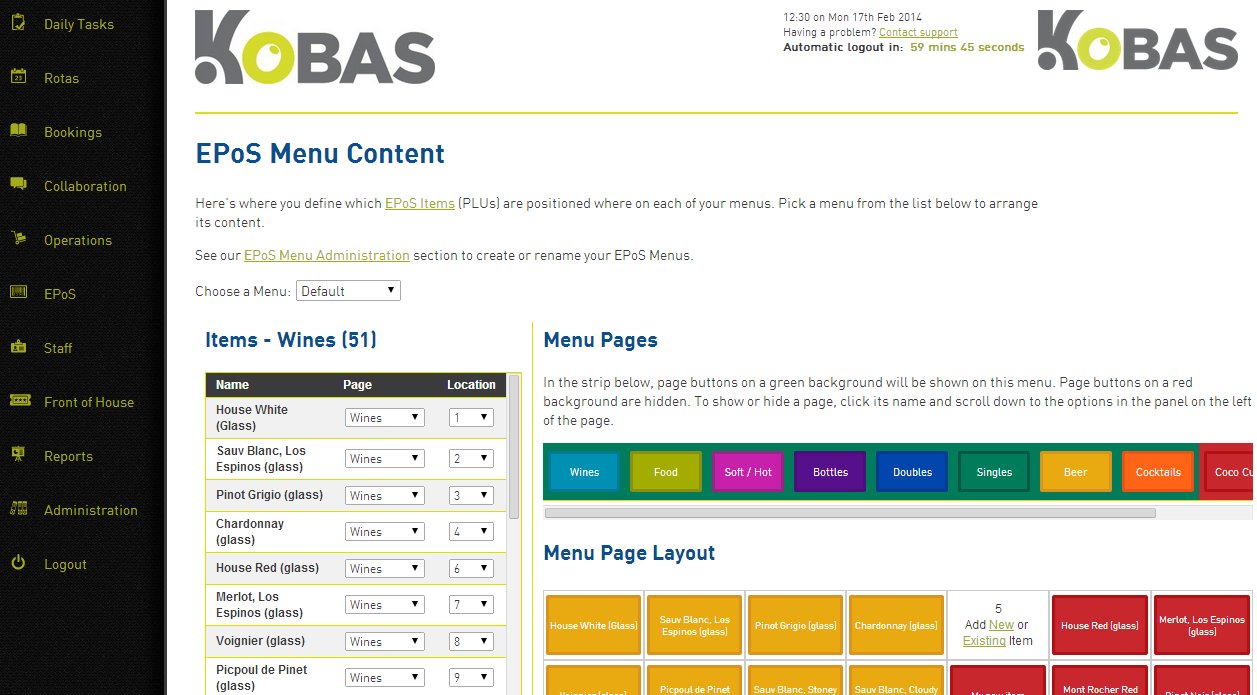 The most obvious change is the navigation which moves from the top to the left side of the page. Links to Kobas sections remain in the same order under the same headings, but that list is now vertically arranged with supporting icons. On tablets and smaller browser windows the navigation will contract to show just the navigation item, but a simple tap will expand it out.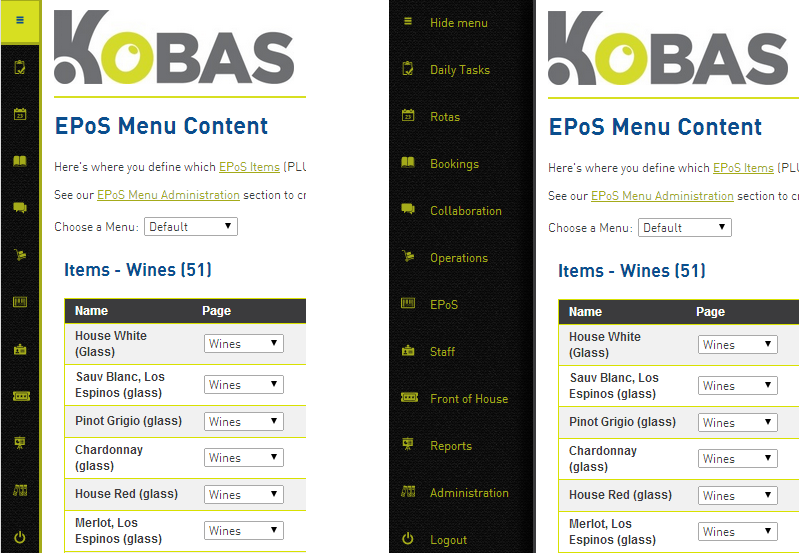 While the navigation is all-new, we've also taken the opportunity to add a coat of paint to the rest of the site, generally modernising the way information is presented and added some guide text here and there.
New cash logs
Since we added cash bag and declarations logging to our closing tasks, we've acquired a wonderful range of customers across all hospitality sectors. As is inevitable, different people work in different ways, and it became apparent that we needed to make our Cash Log page more flexible.
PDQ settings
A particular problem was the way that PDQ terminals declared takings and tips. Some issue a tips figure alongside a combined sales and tips figure, while others present separate sales and tips figures. Some PDQ machines accept Amex, others don't. You can now set your preferences on a per-venue basis (under Administration -> Venues), and the new Cash Log process will guide your staff through entering the correct values. Over the course of this week we will be in touch to ensure this is set up correctly for you.
Automatic Z report uploads
If you're lucky enough to use our own Kobas EPoS, or your EPoS supplier uses our API to upload sales data, you'll no longer need to type your Z report data into Kobas Cloud.
When you close your till session on our EPoS, we instantly upload your Z report to Kobas Cloud. When you come to perform your closing cash declaration, we will already have that information.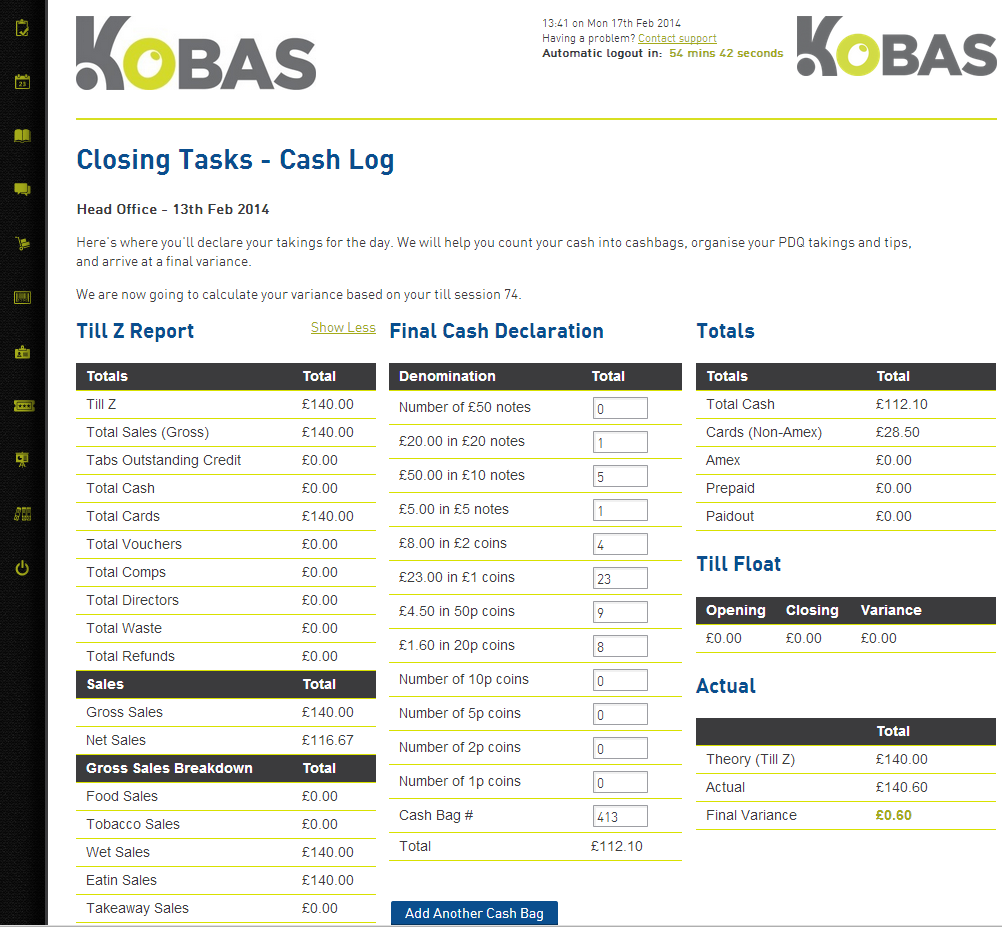 Should you choose to run more than one till session per day – perhaps one for lunch and one for dinner – we will present both till sessions and, with your permission, sum them together before you perform your closing tasks.
All this means you can submit your cash and card declarations faster and with more accuracy than ever before. If you've got any questions please don't hesitate to get in touch either by email or using the form below.
We will be offering extra support until 1am on Tuesday 25th February 2014 to ensure we're on hand in case we're needed on the first night after the upgrade.
We're really excited about these changes and hearing your feedback. Don't forget to tell your colleagues that Kobas is changing this Monday! 🙂