Q2 has seen steady 3% compound growth (15% so far this year), in a climate where operators are seeking to exert greater control upon their expenses than ever before.
Industry Heartbeat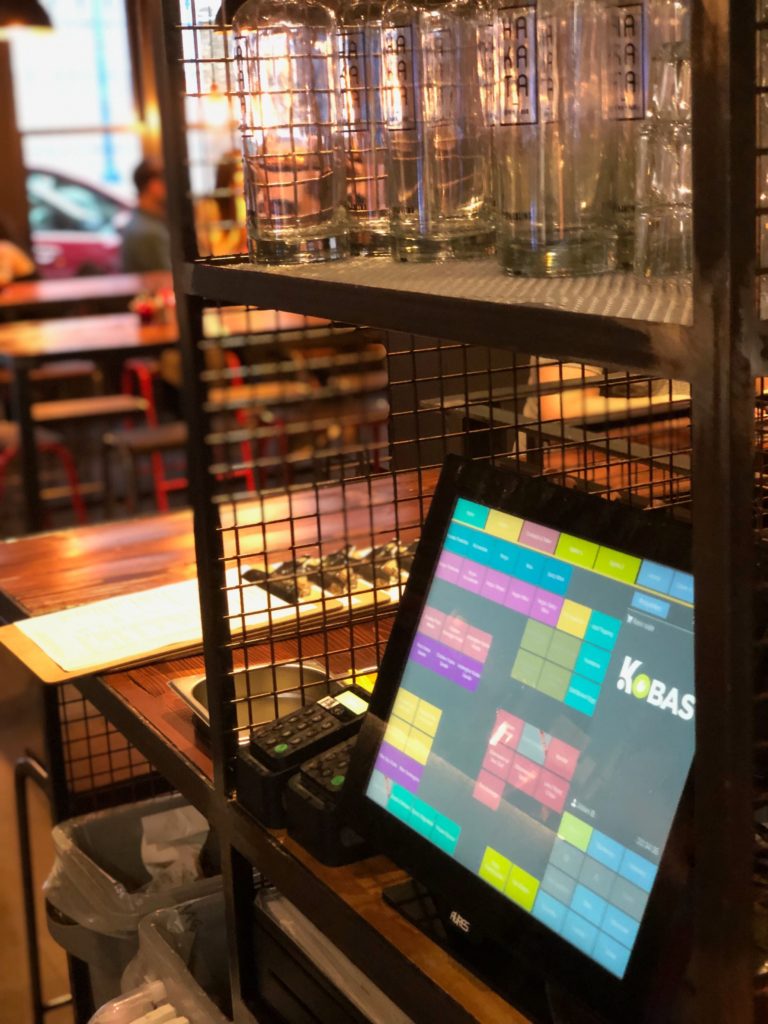 Every quarter we review anonymised averaged information from all Kobas venues to compare the year to date against previous years.
Average turnover in the first half of 2019 has been on average 7% higher in Kobas venues than in those same venues in 2018. The weather in 2019 has been more ordinary than in 2018, where the cold in Q1 was offset by many days of sunshine in Q2, so across the period things were balanced and 7% is an encouraging figure.
The average cost of labour as a proportion of revenue, however, has jumped from 20.1% in 2018 H1 to 22.6% in 2019 H1, demonstrating the pressure that wage increases are putting on the hospitality sector. Of course, we all want hospitality staff to be paid a wage that meets the growing cost of living, so operators inevitably need to streamline their business so as to absorb this particular increase in cost.
This is why we continue to invest heavily in ensuring our EPoS and Cloud platforms are quick and easy to use so that all hospitality staff, from the in-venue teams to the head office staff, are empowered by our technology and have the information they need to positively grow their businesses. As Kobas provides so many services and information all in one place, our clients benefit from a single sign-on system that improves daily.
Our EPoS provides built-in time and attendance tracking, allowing your staff to clock in and out, register breaks, and even track multiple shifts in a day. We also have plans to aggregate past weather and revenue information, which will be fed into a new version of our rota creator, giving intelligent predictions to optimise labour forecasting.
Our figures also show that card payments for H1 continue to shadow the analysis from Q1 which shows an increase from 70% to 75% for PDQ revenue. It'll be interesting to see if the pace quickens in the second half of the year.
Product
The all-new stock system is with the majority of clients now, with just a handful left to migrate. Our team is still working hard on the final touches, having recently improved the way we handle any free items included in stock deliveries, and there's an ongoing effort to increase performance to better handle those busy stock-check days.
Kobas now supports Single Use Discount Codes, which helps incentivise customers to visit your venue, or buy certain items.
For those clients operating delivery-only kitchens, we have launched Kobas Virtual EPoS – a service to bring time & attendance tracking, and theoretical stock analysis for all outlets under one umbrella without Kobas.
Infrastructure
Kobas Cloud enjoyed 100% uptime across both Q1 and Q2 this year. We have continued to upgrade our infrastructure over the last period, particularly with the new stock system in mind, as we now process stock activity in significantly more detail than ever before.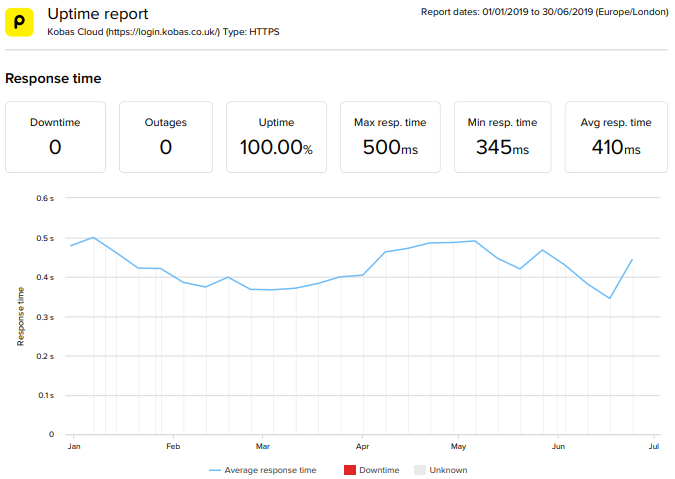 That's all from me for this quarterly update. Until next time, keep an eye on our blog and Twitter account for news and updates!