In early February, your Kobas EPoS Admin menu will be changing just a little. We know how jarring changes can be, so wanted to alert our followers that this is coming!
What is changing?
The buttons you use to Log Stock Usage, Log Special Order and Refund are moving into the "This Session" section at the bottom of the screen. Note that the Log Stock Usage and Log Special Order buttons share a slot as they did before – the button performs a different action depending upon whether or not there are items in the basket.
The new slots are highlighted below in red. No other buttons have moved.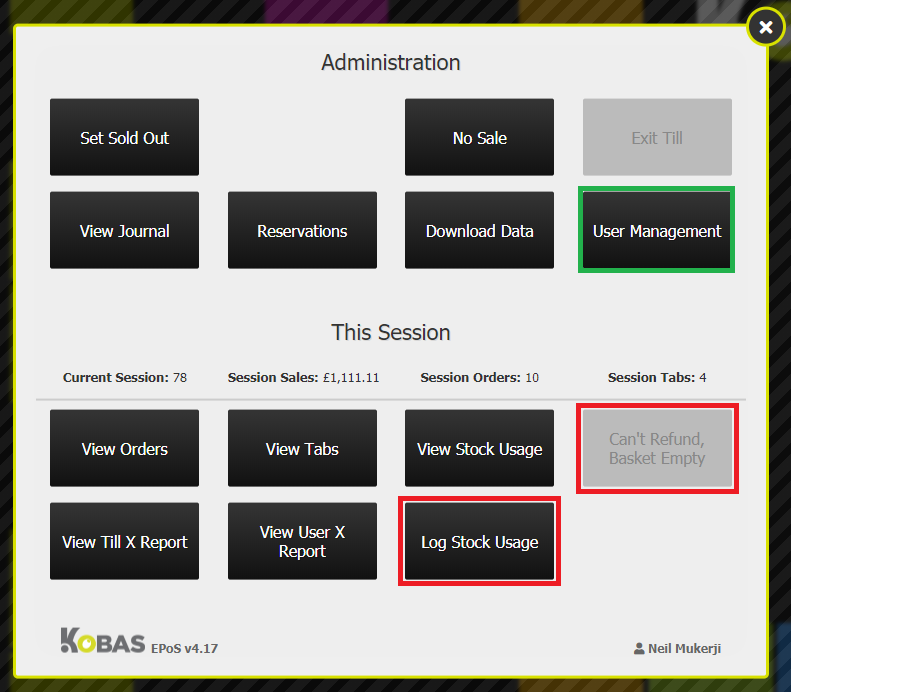 Why has this happened?
These three actions pertain to the current session. They aren't general Administration tasks, so we felt it made sense to move them into the This Session section.
The catalyst for making this change now is the introduction of a new User Management section that'll be coming soon – highlighted in green above. More on that later!