Kobas allows for end-to-end HR management from recruitment through to rotas and payroll. As part of the "New Starter" process, it's also possible to upload and manage scans or documents for all of the aspects of HR that we don't cover ourselves: be they signed contracts, references, or training sign-offs.
Up until today, we'll admit this hasn't been the quickest process. Each document would need to be uploaded individually and the New Starter task would need to be marked as completed. Our new "Scan Manager" now allows for rapid upload of documents for each of your tasks.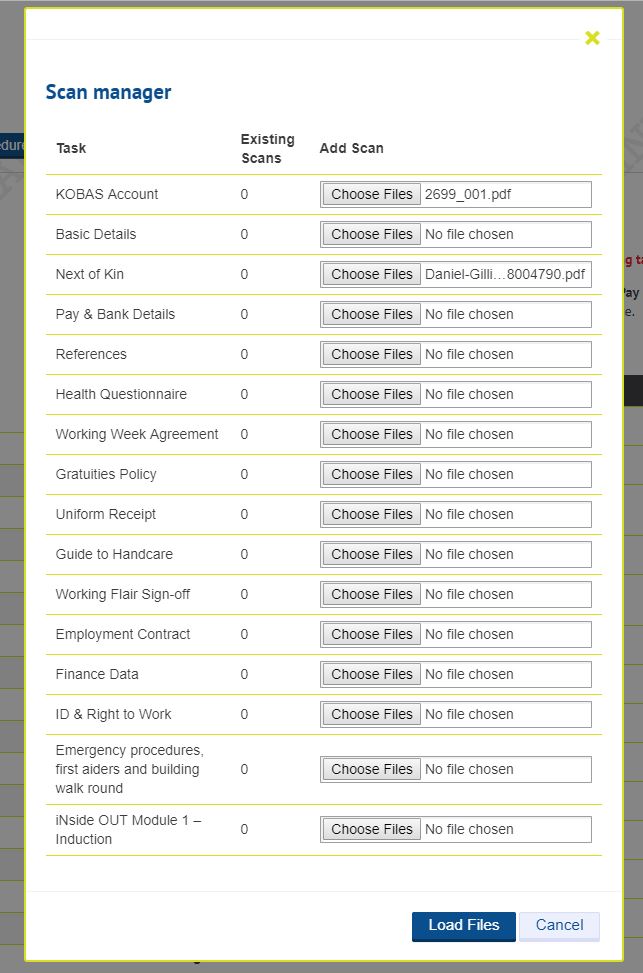 If a task only requires a scan to have been uploaded for it to be considered as completed, then we'll immediately mark it as "done" for you. If a task does require more information, then you'll still be able to view your scans, and then complete the other aspects of the task at your leisure.
What's more, if you need to upload more than one file for a single task, you can select as many files as you want within your browser's file-picker and these will be uploaded at once.
Please note that it's still possible to complete tasks individually, which will allow you to add any specific notes that you wish. You can also still skip all non-compulsory tasks by using the button at the top of the page.
---
We're certain that this latest change is going to save our users a lot of time and so we're very happy with this update. As ever, keep your eyes peeled, as we have more on the way!