It's been a while since we last revisited discounts in Kobas, but our latest update is one that we think will provide a lot of value for our users, as well as their customers! As you may know, Kobas supports 6 types of discount and our system will apply these against any eligible items in the basket or tab.
Enter: Single use discounts; discounts which can only be used on one item per order, making it perfect for loyalty vouchers.
Single Use Discount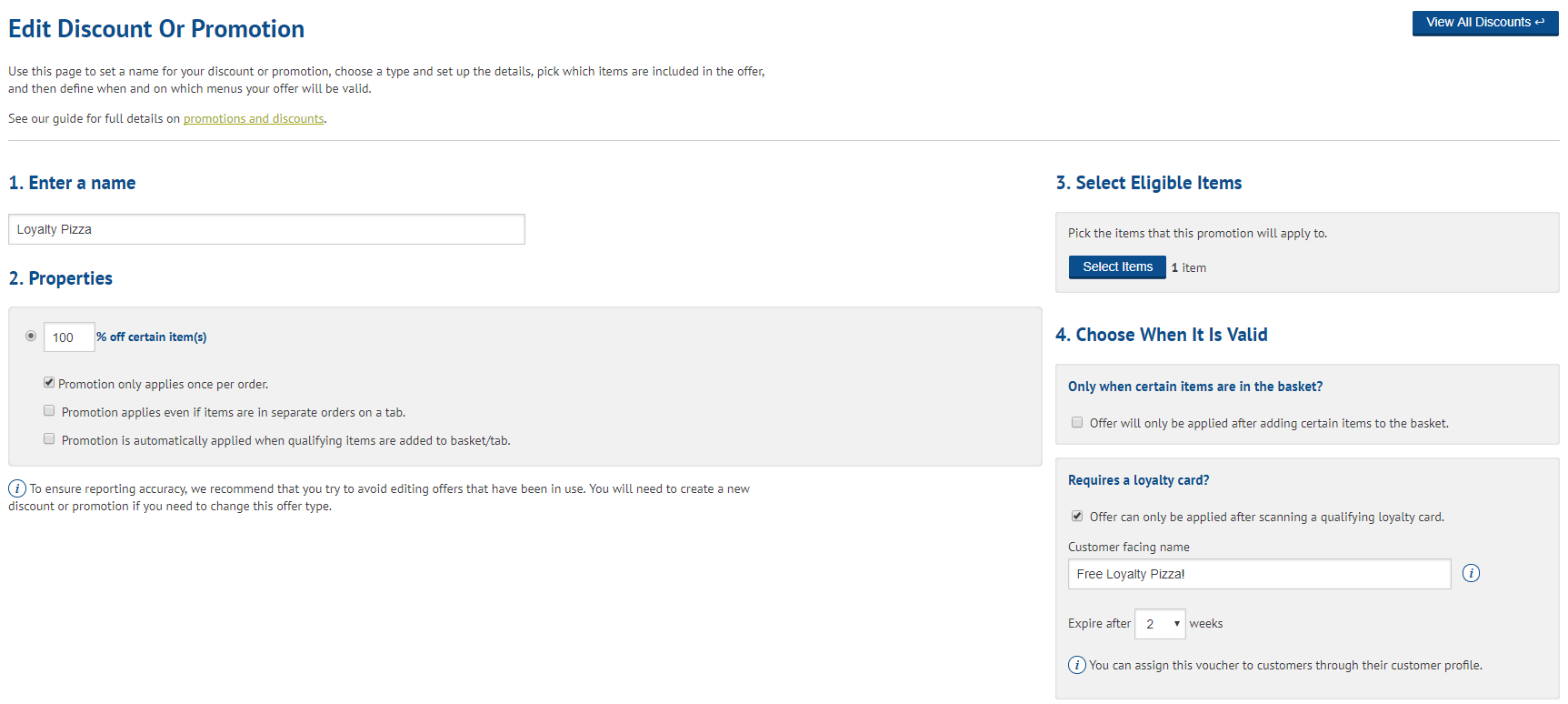 To apply your single use discount, you'll need to select the "x% off certain item(s)" option in the discount manager. You will then see the new "Promotion only applies once per order" checkbox. Ticking this will ensure that no matter how many matching items are added to the basket, only one will be discounted.
In the example shown in the image above, the discount will make one pizza in an order free. Once the discount is locked to a loyalty card, you can issue it as a voucher to any customer that accrues a number of points, say 100, and you can reward them with a free pizza the next time they visit. Simple!
Unlike existing voucher discounts, which can be used to redeem an amount off the entire bill, single use discounts ensure that only specific items are discounted, allowing you to reward customers whilst keeping a grip on profit and stock control.
That's all for today, but as ever, stay tuned as we have a lot more in store.