Want to sell tickets for an event at one of your venues? Whether you just want to run a simple free registration event or a New Year's Eve shindig with early-bird, standard and VIP tickets, you can do it all from your Kobas account.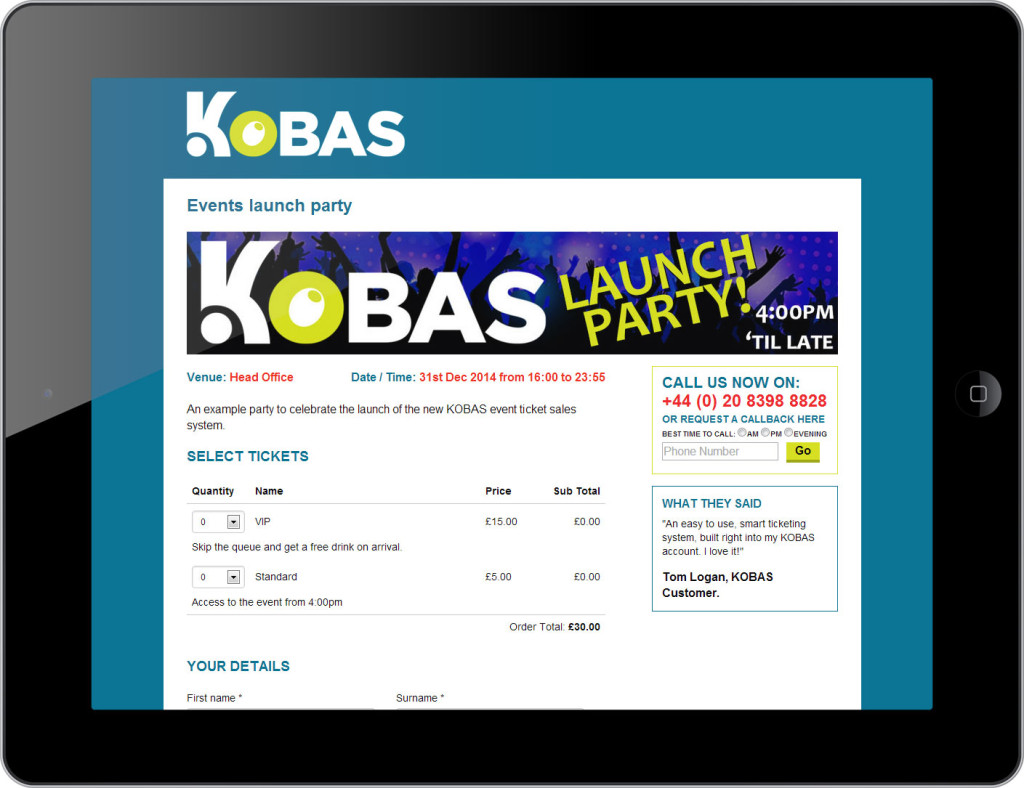 The best bit? It's absolutely free! Event ticket sales are included in your Kobas monthly fee.
You'll find event and ticket sales set-up under 'Front of House'. Simply create an event sales page with details of the venue, event date and time, some blurb and a header image, and Kobas will wrap it all up and host it for you. Define ticket types, and that's it – your event sales are live.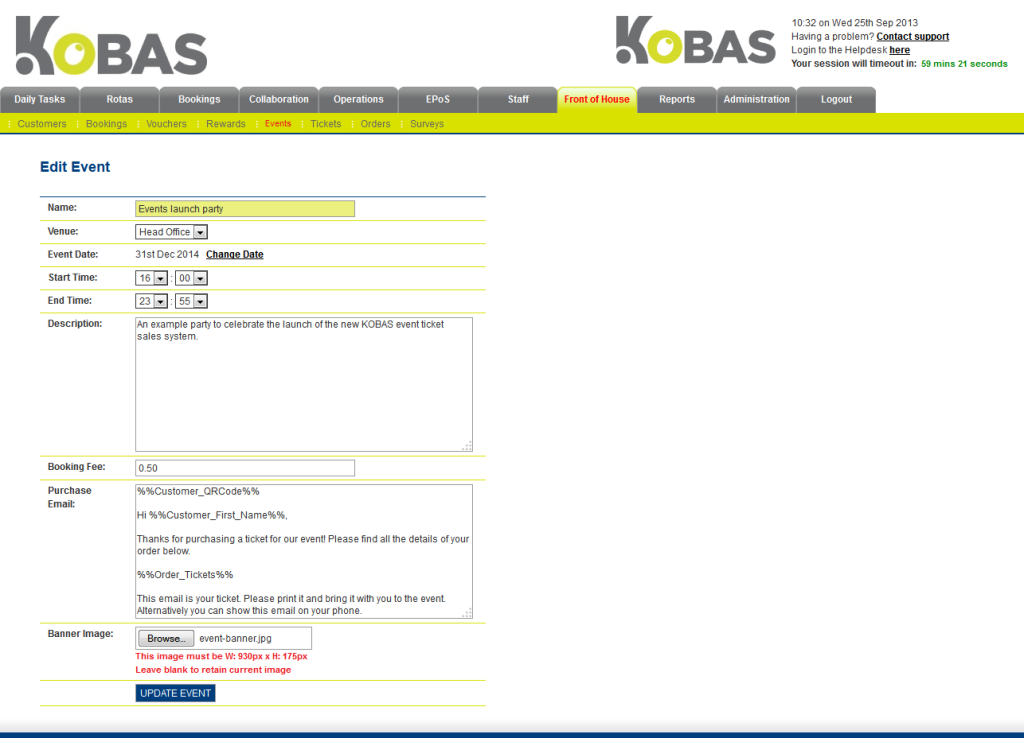 When it comes to taking money, your event ticket sales will be processed by SagePay, which means you can accept all major credit cards and PayPal. Simply pop your SagePay API key into Kobas and we'll do the rest. You can apply any custom style to the sales page to ensure it absolutely represents your brand, and you can pop any custom domain you like over the top so it's easy to link to your ticket sales page.
Tickets are issued to your customers by email. You can customise these however you like, direct from your Kobas account, and you can even embed QR codes for rapid admission.
Check out a demonstration event promotional page.
So what are you waiting for? With the festive season quickly coming into view, why not start promoting your special events on KOBAS!