We recently let our front-end team loose on our existing discounts report and they came back with something brilliant.
The old report has been on our hit-list for some time, as whilst it shows very useful information, it certainly wasn't the prettiest page in Kobas. The report also had a hard-limit of venues that could be added at one time, which was 9.
With many of our clients exceeding this number, and other clients soon to reach it, we decided it was the right time to give the page a new lick of paint.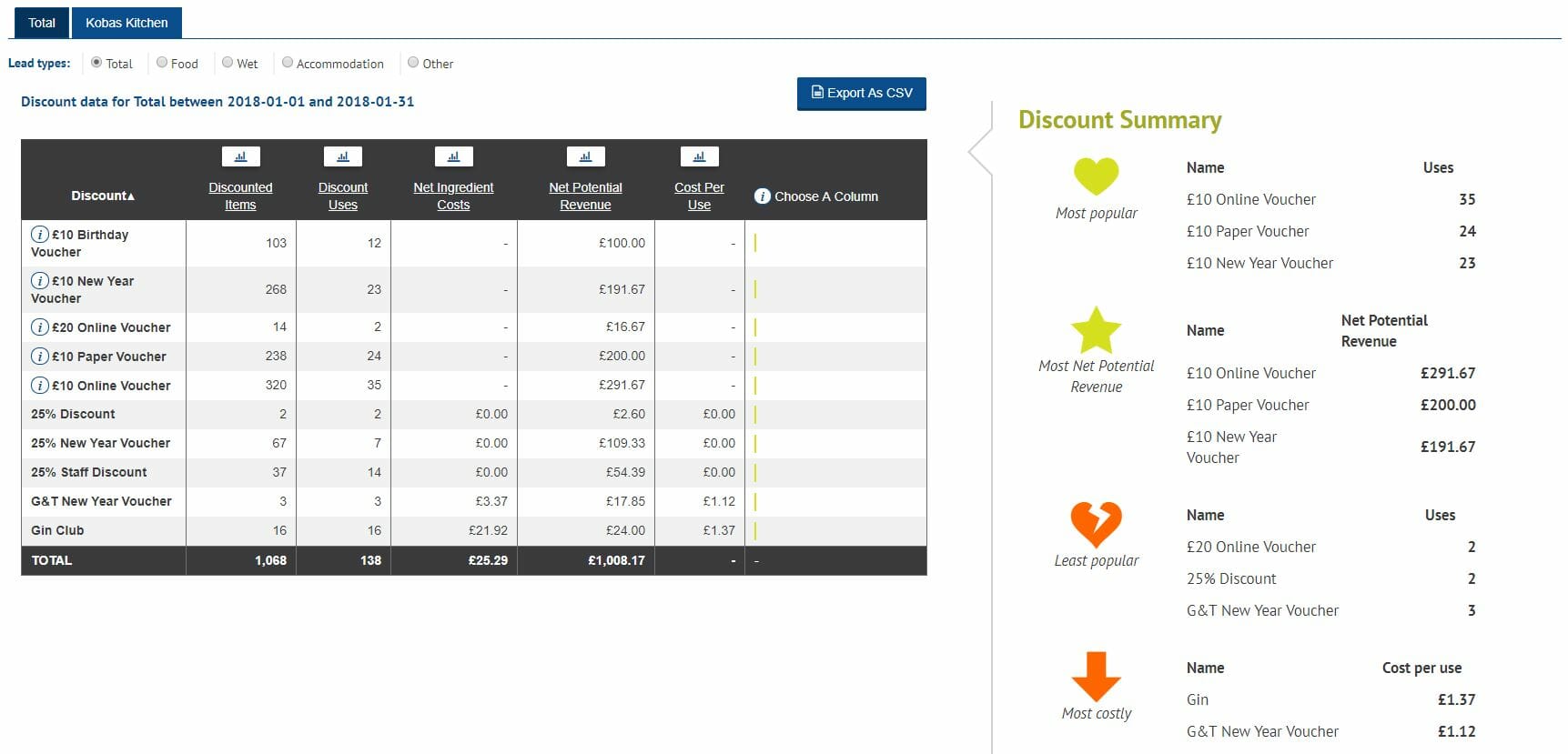 In a quest to make the report easier to digest, it has been split into 3 separate sections, each with its own Export to CSV button for instant download of data, and intelligently sortable columns. We've also added summary graphics alongside, allowing for quick top-level views on discount performance, as well as lead-type split on promotions.

In a Kobas first, we've added the ability to 'plot' columns from the table against each other. By clicking the graph icon in the table headers, your chosen column will be appended to the end of the table along with a bar that represents the discount's performance in that area.
It's then possible to sort by other columns and instantly compare performance. For instance, you may want to rethink the items you've chosen for a discount if the report indicates there's high Net Potential Revenue, but a relatively low number of Discount Uses.
---
That's everything for today. As you may be able to tell, we're pretty chuffed with this one, not only as an individual feature, but also as a blueprint for our reporting in future. Check back soon to see what else we've been up to.