Despite the mouthful, this latest update is going to take a big bite (ha-ha) out of the amount of time it takes to set up certain EPoS items, that your staff spend keying in certain orders, and the amount of paper being used by your kitchen printer. Triple-whammy time savings.
Post Item Selection Configuration groups, sometimes called 'modifiers', are options that appear after a PLU has been added to the basket. For instance, you might have a Lamb Vindaloo that you add a PISC to, which then includes all the different heat options.
In this case, you select one of the options as it's an either/or choice; one must be chosen.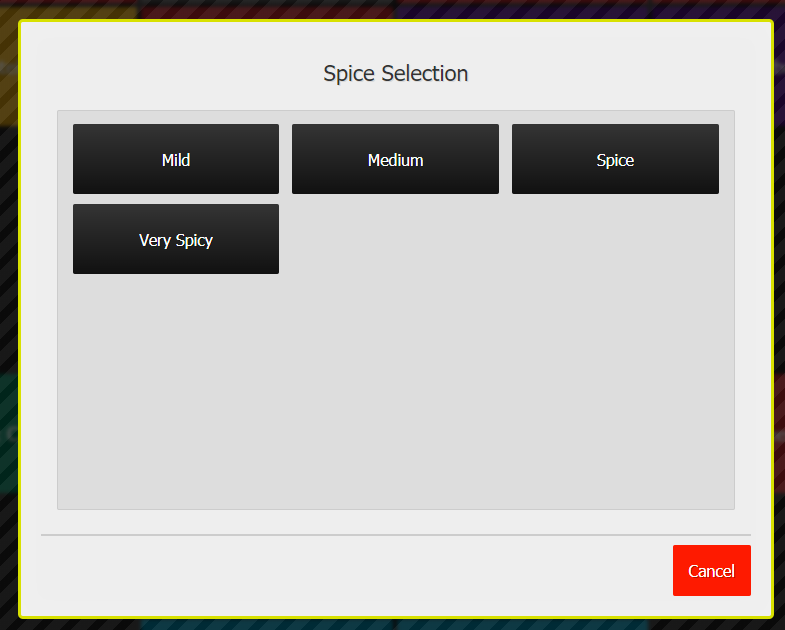 However, you might have a burger which could come with bacon, or it could come with cheese, or it could come with both. You could achieve this using our existing PISCs, but I must admit that it becomes quite convoluted, requires some thinking, and as above, uses a lot of paper.
Happily, I can today introduce Multiple Select PISCs, which give you the opportunity to select as many or as few options as you wish; so why not have triple bacon and double cheese?!
If you visit EPoS > Post Item Selection Configuration in Kobas Cloud, you'll find that the whole page has had a total revamp, bringing it straight into 2017. You can still create single-select PISCs as normal, but with the tick of a box, you can start creating Multi-Selects too. The only difference in their creation is setting the minimum and maximum overall options that can be selected, as well as the maximum for each individual option.
Once that's set, you can add your PISCs to EPoS Items as normal, download data to your EPoS and you're away.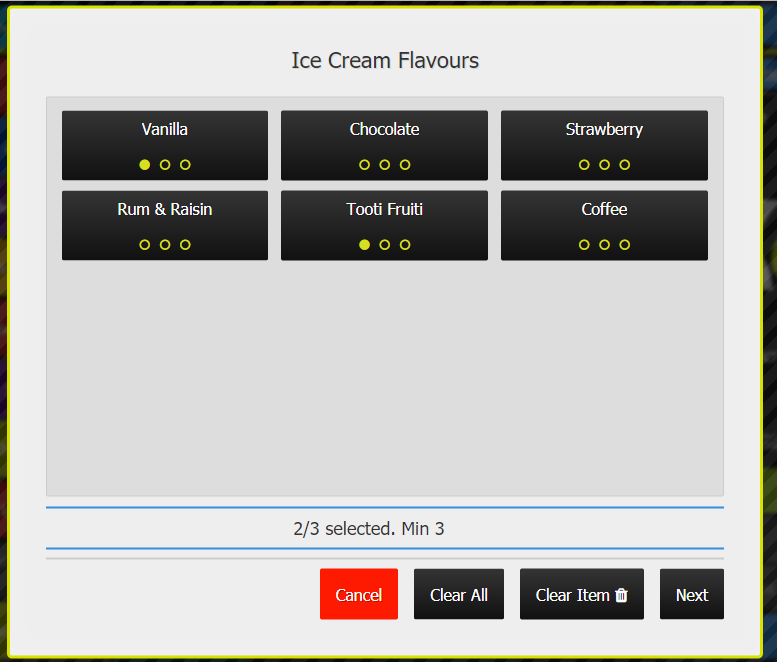 As you can see from the image above, the new interface couldn't be simpler. Blank dots show how many of each option can be added; filled dots show how many have already been added. If you've made a mistake, you can remove individual options, or clear down the whole page and start again.
If you've any questions, get in touch at support@kobas.co.uk
That's all for this post, but we'll be back shortly with even more top-notch software.