Recruitment isn't an easy business at the best of times, and it's made worse by hoards of applications from people that are never going to make the grade or don't have the right qualifications. In an effort to make the process just that little bit better KOBAS has launched a pre-recruitment portal that allows you to control who can apply for positions and removes much of the leg work involved in remaining compliant.
From within your Kobas installation you're able to create a store of questions you'd like to ask. When you create a vacancy, you can pick any number of these questions to ask as a pre-requisite to application. Vacancies can be tied to an individual venue or be company wide and only shown at specific times with the option to manually override if required.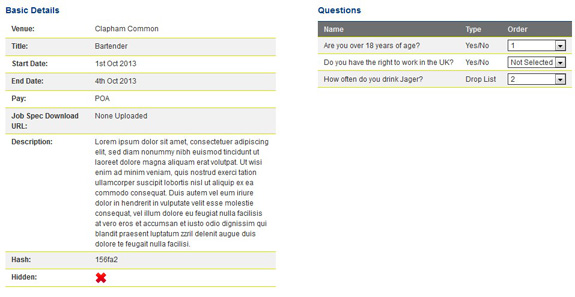 We support six different types of questions including: text, yes/no, drop list, numeric range and select an option, with the facility to 'kill' an application if an incorrect answer is given, such as "Do you have the right to work in the UK?".
All this is automatically used to populate your very own recruitment microsite, powered by KOBAS. It's fully responsive which means it looks great on mobile phones, tablets and PCs, and it can be easily styled to look like part of your existing website, like this offering from our friends at BeAtOne.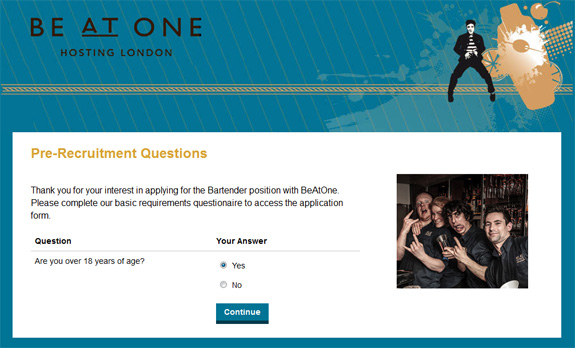 If you'd like to benefit from this and many other simple tools that build into a comprehensive hospitality management package please contact us for a demo.