A new update for our Kobas EPoS on iPads and iPad minis has been released. The new update enables you to switch to a different app or turn off your iPad screen without Kobas EPoS reloading. This means that when a transaction is in progress and the screen becomes inactive and then active again, the screen will be how you left it.
Additionally, with this new release, you will no longer have to delete the app and download it again to get the newest updates – the app will now automatically inform you that a new update is available.
Updating Your iPad
When your iPad goes from inactive to active, a screen will be displayed informing you an update is available – which will now happen every time a new update is released. When this happens, click 'Update.'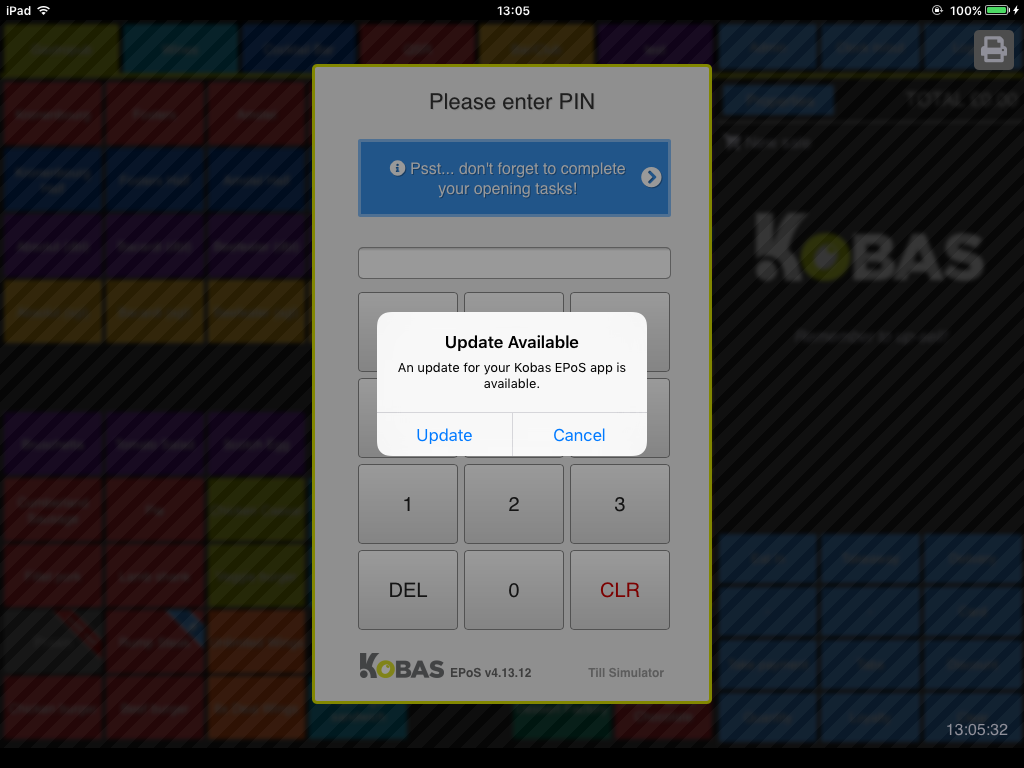 Once you select 'Update,' a new screen will be displayed asking you to install 'KOBAS.' Click 'install' and trust the developer again.
After you've selected 'install' and have selected to trust the developer again, your Kobas EPoS app will go into 'update mode' when the iPad goes on standby, or when you use a different app.
---
That's all for now! If you encounter any problems during this set-up, please contact our support team who will be happy to assist you. Follow us on Twitter for more updates.