We are pleased to announce a great new feature supporting Take Away and Delivery businesses. Kobas EPoS now supports Order Tracking, which allows orders to be marked as In Preparation, then Ready and finally Dispatched.
Orders placed on a till or using our online ordering partner Preoday will appear in the "Preparation" section, which will automatically update in real time. This means a tablet can be used in the kitchen in place of a docket printer if desired.
Kitchen staff can view orders, and when prepared, mark them as Ready.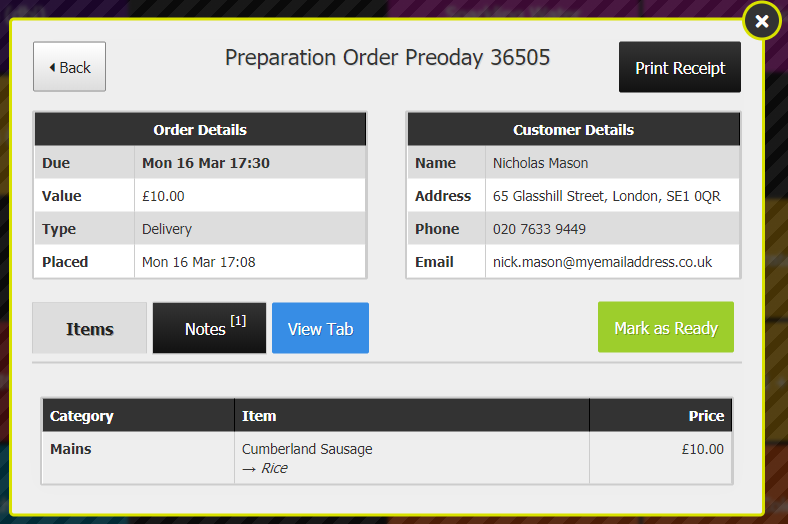 Front of house staff can then monitor the Ready list, and then mark orders as dispatched when collected by a customer or handed over for delivery.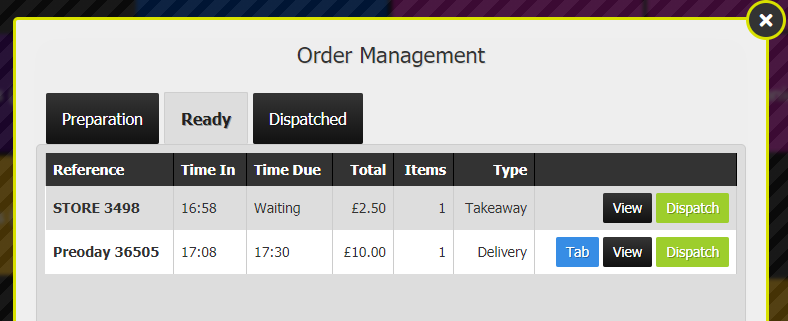 Online ordering will soon be available to your customer direct from your Kobas Customer Interaction Centre, and our Preoday integration is already compatible with this system. If online orders arrive when there isn't a payment that exactly covers the order value, that order is placed onto a tab with any part payments already loaded. Orders taken from tills can be optionally sent into this system, and we've built it with a view to kiosk integration later this year.
Your EPoS tills can be configured to send orders into the tracking system by default. Any individual order may be added or removed from the order tracking system in Order Properties.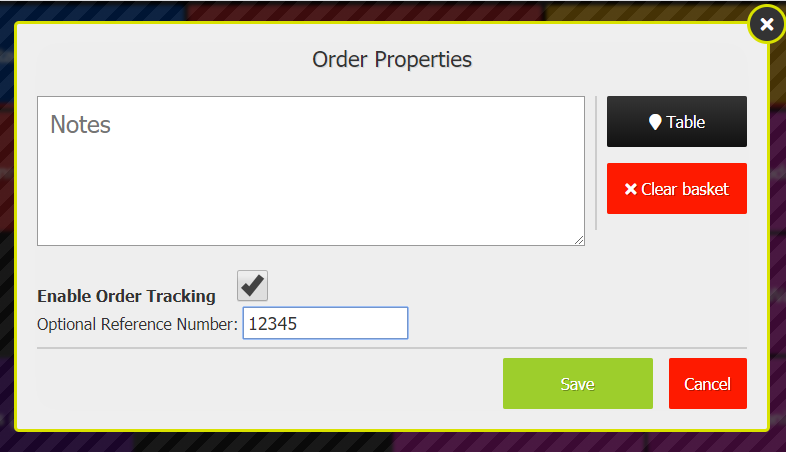 Deliveroo and Just Eat Support
The system also allows your team to note any reference numbers for each order. This is especially useful when combined with services such as Deliveroo or Just Eat, as Kobas EPoS can make a Reference from a combination of this number and the payment type. For example, if the above order is paid off with payment type "Deliveroo", it'll show like this in Order Tracking: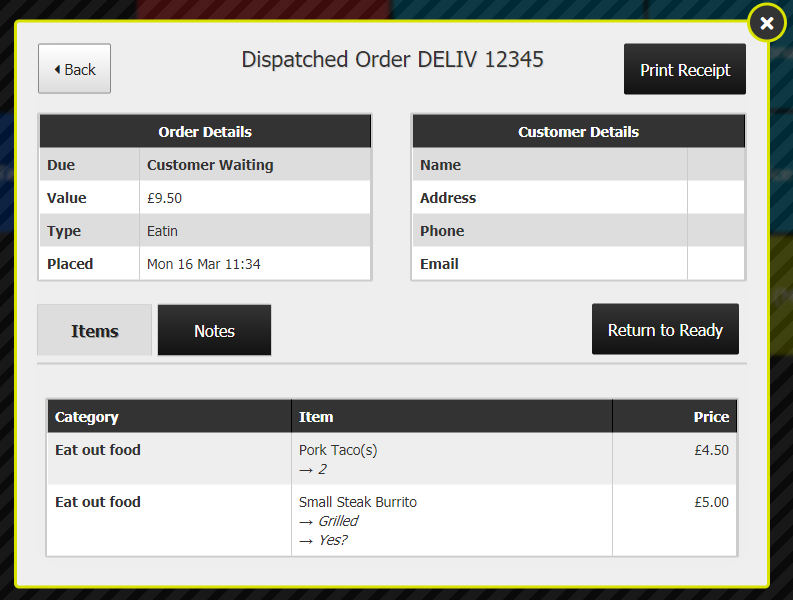 Custom reference numbers can also be set direct from the basket – ideal in a busy environment.
If you'd like to know more about Kobas Order Tracking for Takeaway and Delivery, please get in touch with our support team.