Here at Kobas, we have continued on from our introduction of single-use percentage discounts with another update to the discount manager. Discounts are a great way of attracting new customers and rewarding existing ones, but some discounts are more important than others.
We're happy to announce that our latest update allows for hassle-free discount prioritisation, putting the control at your fingertips and ensuring smooth transactions.
A perfect example of prioritised discounts in action would be with a set menu that includes both a two-course and three-course option. When a starter and main are added to the basket, the two course discount will apply, but when the dessert is added, there are two possible discounts that could apply to the basket.
Prioritisation of the three-course discount ensures that it will take precedent over the two-course option.
How To: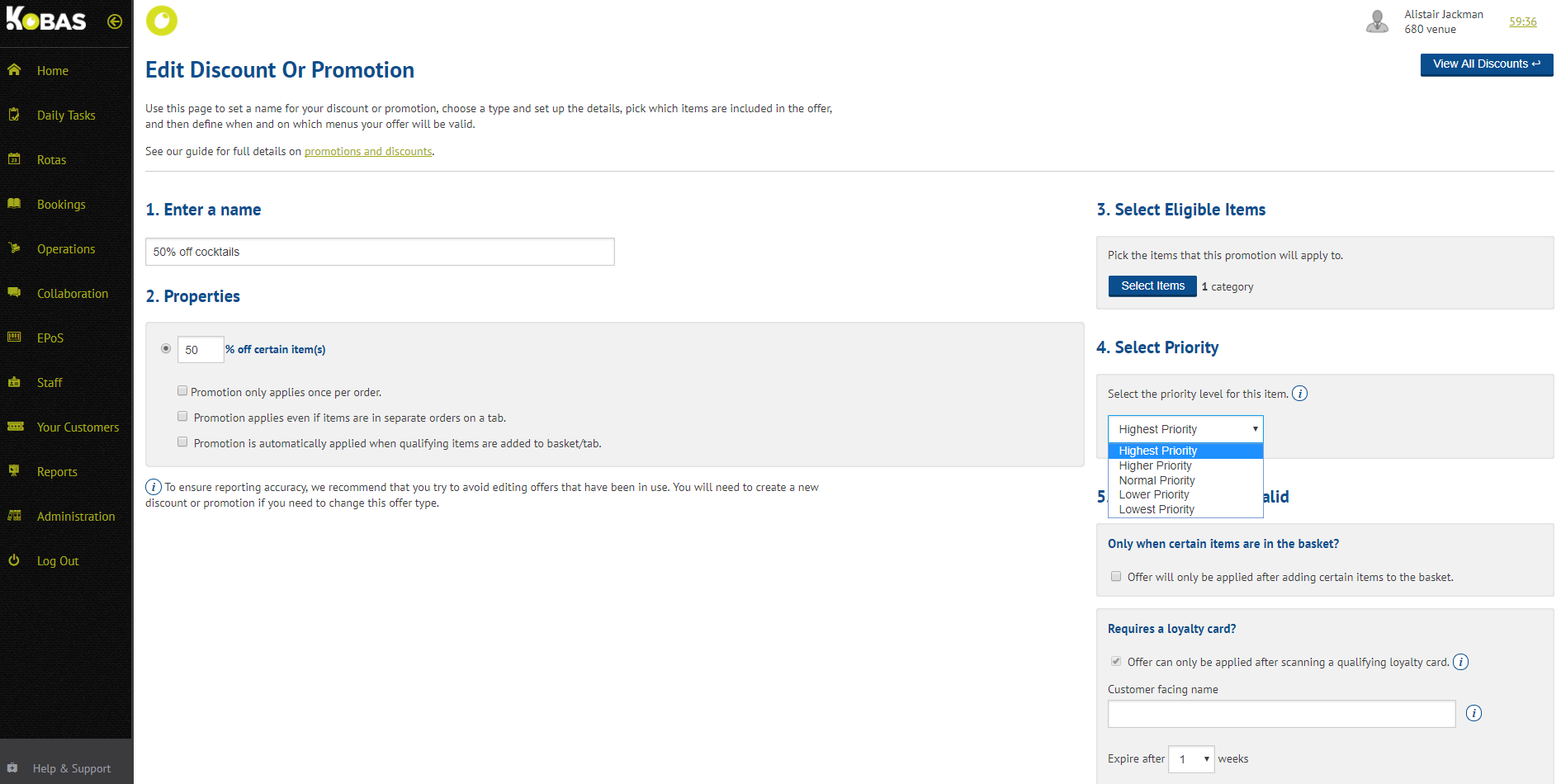 When selecting EPoS > Discount Manager, choose the discount you wish to change and you will see the new section named "Select Priority". Here is where the magic happens! Simply sort your discounts into the order you wish for them to apply in your customers' baskets.
As a finishing touch, you will now also see a new "Priority" column on the discount list page, providing an additional way of sorting your discounts.
---
As always, check back soon for more new features specifically designed with you in mind!