Our September 2015 Customer Loyalty Update
With summer clearly over there's quite a Back To School vibe around at the moment, so it's time for us to unveil what we've been working on over the sunny months. We've focussed on making our renowned Customer Loyalty system even easier to use, and ensuring the results can be more readily analysed and acted upon.
It has been less than a year since we launched Kobas Loyalty – the ultimate customer retention and marketing system – and since then we've seen thousands of customers sign up to be rewarded by their favourite brands. As we said at the time, our loyalty system brings the power of customer retention and targeted marketing typically reserved for the retail and hospitality behemoths straight to any Kobas customer. To find out how it works and could benefit your business, take a look at our launch post.
Sign Up New Customers Quickly & Easily
To date we've encouraged data collection on the till as this makes it nice and easy for your customers to join your scheme. You can ask for either an email address or a mobile number, and we'll send an email or SMS to your customer with a link that'll let them complete the sign up process. They can start collecting points immediately.
If they've got a smart phone, your branded loyalty site will expose a QR code they can scan at your tills to identify themselves in future, or if they'd rather carry a physical card you can scan that while they sign up to associate it with their account.
Naturally amongst the positive feedback from clients who've benefited from the extra customer engagement both during and after the subscription process we have heard of a couple of niggles. What about customers who've returned to your venue but have forgotten their phone or loyalty card? And what if you're simply too busy to take even a mobile number at the point of sale?
Introducing Receipt Codes
To date we've always printed a loyalty customer's points balance on the bottom of a receipt so long as they've scanned their card so we know who they are. It's all too easy to forget your card or phone, and no one likes to miss out on loyalty points like that. So from now on, if we don't have a loyalty customer attached to a bill, we'll print a unique code on the receipt instead that can be used to add the points to the loyalty account at a later date.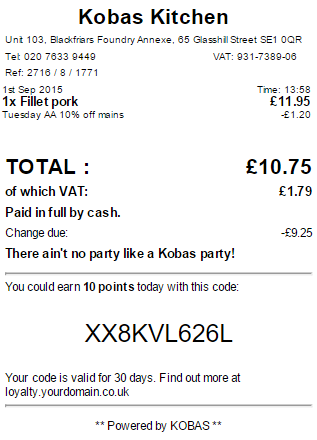 We've also heard from our quick service clients that even taking a new customer's mobile number at the till can be too time consuming. If your customers are going to use their smart phones as their loyalty card then all they now need do is sign up with their receipt code and they're done! If you're going to give your customers a physical loyalty card, we've also come up with a great new way to do that without taking any other details upfront.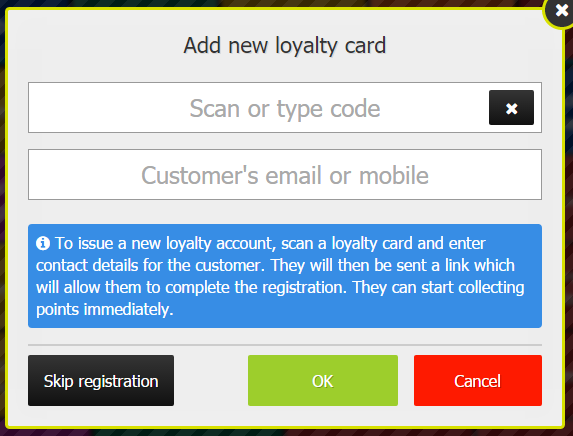 Having scanned a new loyalty card just tap that black button on the bottom left if you're too busy to take a new customer's details at this stage. Then we'll add a note to the receipt reminding your customer to enter their code online. When entered, we'll automatically add their new physical card to their account.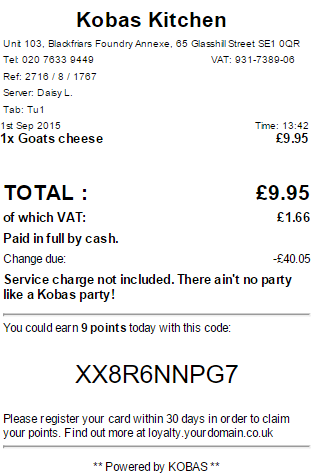 Loyalty Portal Upgrades
We've improved the loyalty portal to encourage your new customers to enter any receipt codes they may have. A new customer may use their new card for up to 30 days before registering it online without losing any points. They'll only need to enter one of their codes to redeem all the points they've earned in the last 30 days.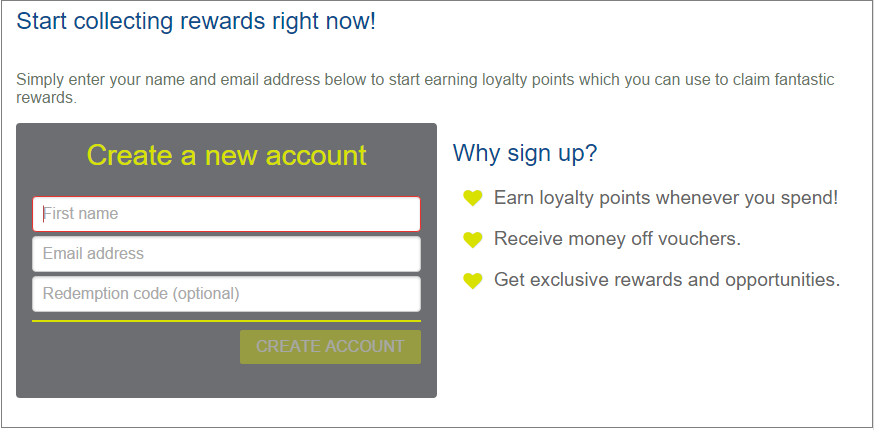 Existing customers can add codes to collect points where they've not had their card or phone with them. Once they've logged into their customer portal they can click the "Redeem Code" button and they'll be invited to enter their code. For security reasons, they can add up to five codes in a 24 hour period.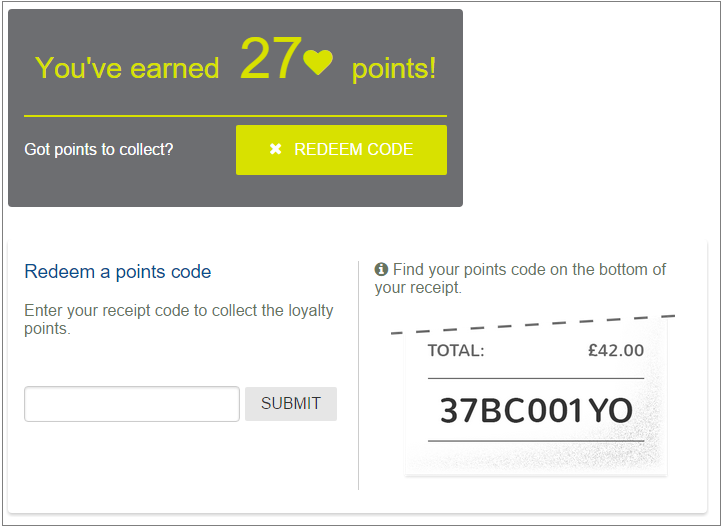 Loyalty Scheme Report
We are also just putting the finishing touches on an all new Loyalty Scheme Report which will be available very soon. Reports can be generated across all venues or for specific venues for any time-frame, and can be displayed on-screen with graphs or made available for download as a CSV file for super detailed analysis.
The new report exposes trends on membership, card ownership, registration activity, transaction behaviours and values, revenue generation and reward behaviours. Let's finish off with a couple of teaser screen grabs. Look out for these reports reaching your account soon. Be sure to follow us on Twitter for all our updates, hints, tips and news.