You'll usually find that here, at Kobas, we're working on expanding different parts of the Kobas offering while simultaneously developing something entirely new. With that in mind, we're happy to announce an all-new feature: Collection Numbers.
As the name suggests, enabling Collection Numbers will add a number to your receipts and work dockets, to help your customers match their orders to those in the kitchen.
This is perfect for instances where you have highly customisable items on your menu, such as burgers, and want to avoid having to shout out the entire order (down to the last option) so the order goes to the right customer.
Enabling Collection Numbers
Getting it set up is simple. All you need to do is login to Cloud and go Administration > Venues > Venue Details > Sales & Marketing. A little way down the page, you'll see a checkbox next to where it says "Collection Numbers". Once you've checked it and saved, Download Data.  It'll then be ready to use on EPoS for that particular venue.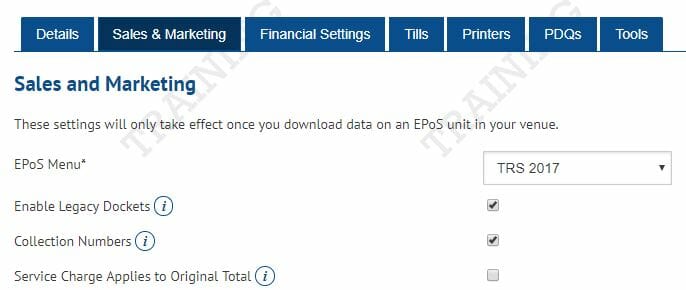 On EPoS
To use Collection Numbers once it is available on your tills, you'll just have to put through orders as usual. As soon as an order is created and paid for, the order's Collection Number will appear at the top of the work docket that gets sent to the kitchen, and towards the bottom of the receipt that can be given to the customer.
The receipt will look something like this: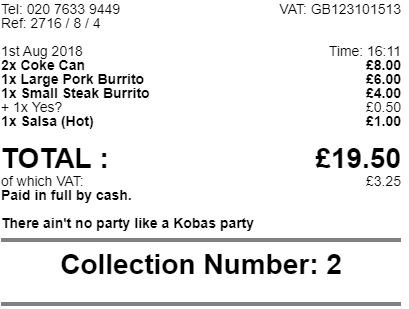 Note: Collection Numbers are available for Eat In, Takeaway and Delivery, but are not available on Tabs.
---
This is all for now, but keep your eyes open – there's more coming just around the corner! Follow us on Twitter and Facebook for more updates.