With around 2 million people in the UK living with a food allergy, we know how important it is to be able to record and display this information at restaurants and bars. This is why we've been hard at work creating a way for you to do just that!
We are happy to present our brand new Allergens Manager. This manager touches the Ingredient Manager and Item (PLU) Manager, as well as adding a brand new Allergens Export to the Menu Administration page.
Ingredient Manager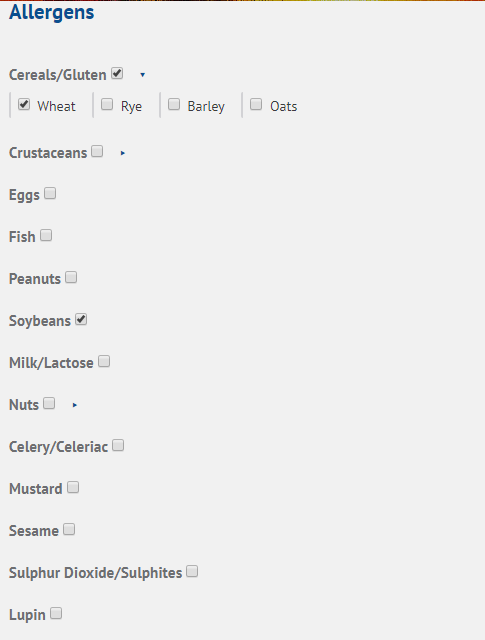 To begin adding allergens to your ingredients, navigate to Operations > Manage Ingredients where you will find a new allergen selector. This section contains the 14 main food allergens that must be declared if used as an ingredient in items sold in your venue. Some allergens with subcategories, like Cereals/Gluten must have a sub category specified, while others just need the main allergen selected. This allows for more granular analysis of allergens in recipes.
Because you can add allergens to an ingredient now, this opens up the possibility to further see what allergens will be in recipes used by PLUs.
Item (PLU) Manager
Our PLU manager now has a new "Allergens & Dietary" tab. This section lists all of the allergens and dietary restrictions that are attached to an item.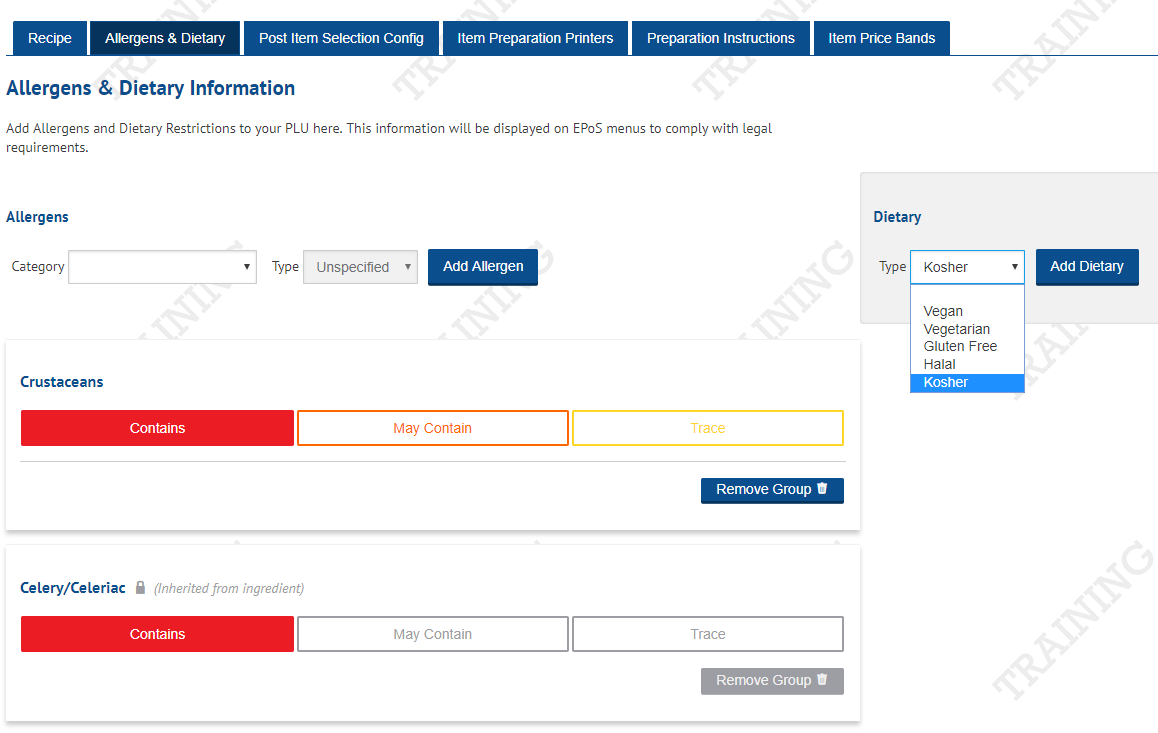 Allergens can be graded by severity, as you can see above, and are colour coded for clarity. Allergens that are inherited from an ingredient will always be listed as "Contains", but those added to a PLU directly can be listed as any of the three. This is perfect for items that don't contain an allergen, but are prepared in an environment where they may come into contact.
Further, on the right-hand side you will see the "Dietary" option, where you can add dietary restrictions such as "Gluten Free" or "Halal".
We hope this new feature will be of great value in aiding the transition into a more allergy-friendly hospitality industry. Further developments on showing this information on EPoS will be on their way, so check back soon to find out more!