Here at Kobas HQ we know that opening a new venue can be a hectic process. Between installing all the necessary hardware and making sure the fridges are stocked, adding a recipe to every PLU on your new menus may take a backseat. In an effort to make your lives easier, we are eager to announce a new update which allows our users to backdate recipes on PLUs!
This will not only save you precious time when opening a new venue but make it possible to update your records with a click of a button, reflecting any recipe additions to menu items.
How to:
It should be noted that this new feature will only work when a recipe is being added to a PLU for the first time. Simply log into Kobas Cloud, select EPoS > Item (PLU) Manager, and choose the desired PLU. After you've added a recipe and clicked save, a message will appear letting you know that you can backdate this recipe, if you wish.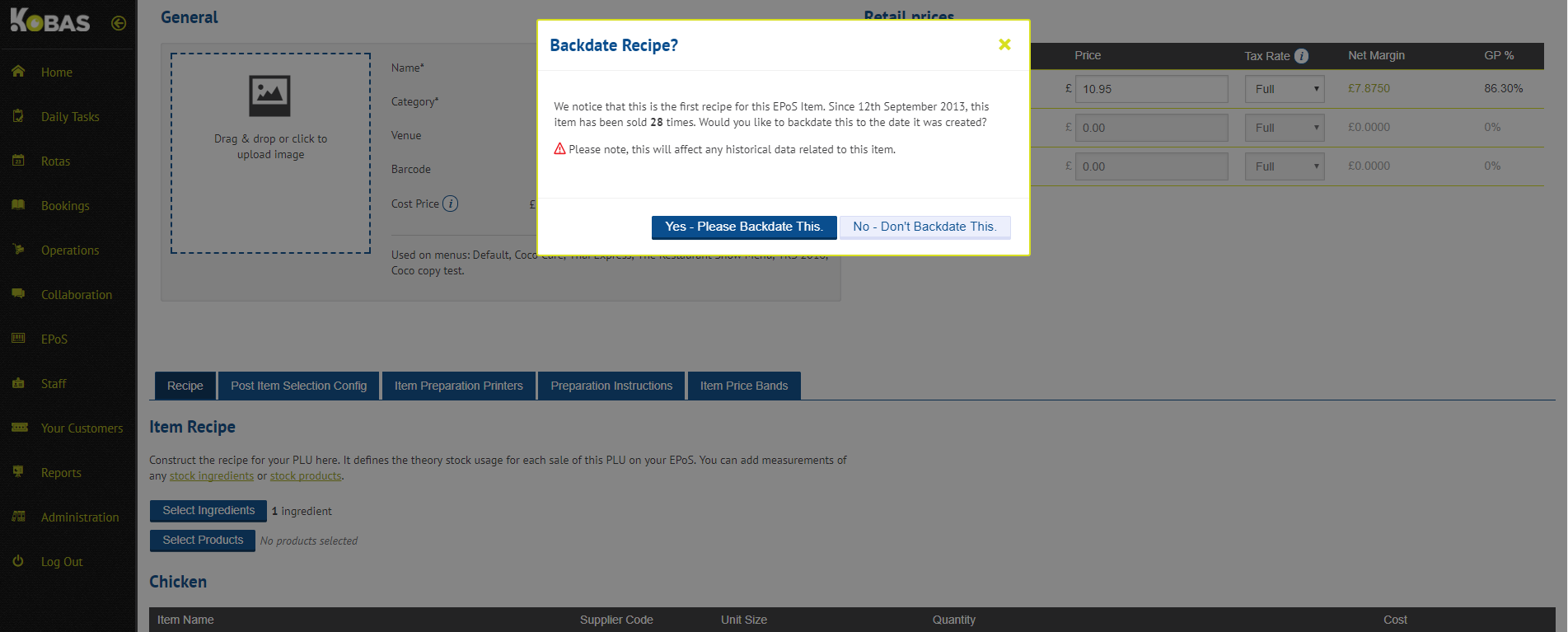 Even better, it will show the number of times that specific item has been sold since it was first added, which can be seen in the above example. If you decide that you don't want to change your historical data, not to worry! We have added a little alert to notify users of what is about to happen to help avoid any mistakes.
As always, the worker bees at Kobas are busy developing new ways to keep our clients happy and improve user experience. So, be sure to check back soon for more updates.