It's that time of year again, where the weather gets colder and the sniffling and coughing on trains becomes the new soundtrack of your commute.  Sick days are inevitable, so we've added a tool to help keep track of these.
We've just released an update that will allow the addition of notes when logging sick leave, or any other type of absences. When navigating to Rotas > Hours Worked > Add Shift, you will now see a Notes section directly below the "Worked?" row.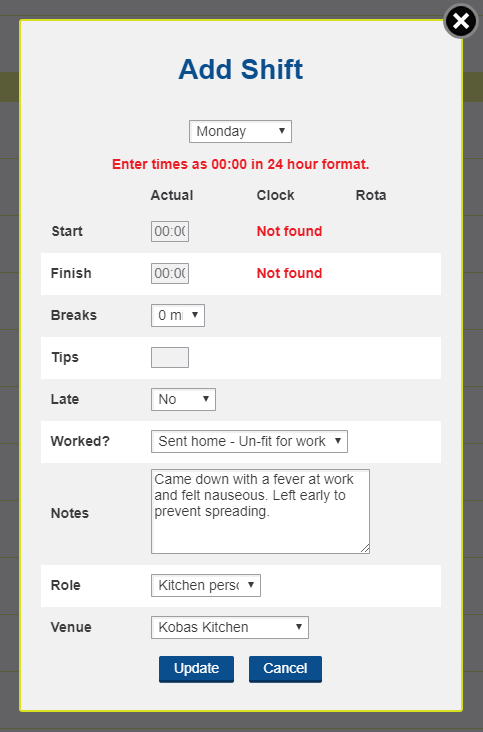 You will also find the option to add notes within your closing tasks if you have the Hours closing task active.
Now if you're noticing a trend with multiple staff members out with the flu, you can keep a detailed record of this. These notes are view-able within the Punctuality and Sickness report. Just look for the little notepad icon!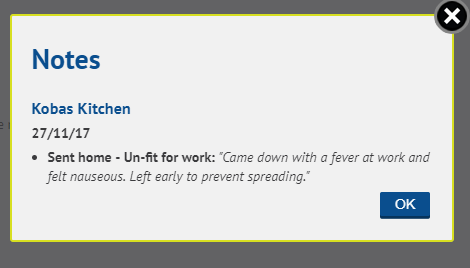 We hope this winter will be one lacking in colds and flus, but just in case, we've got your back.
Check back soon for more winter updates!